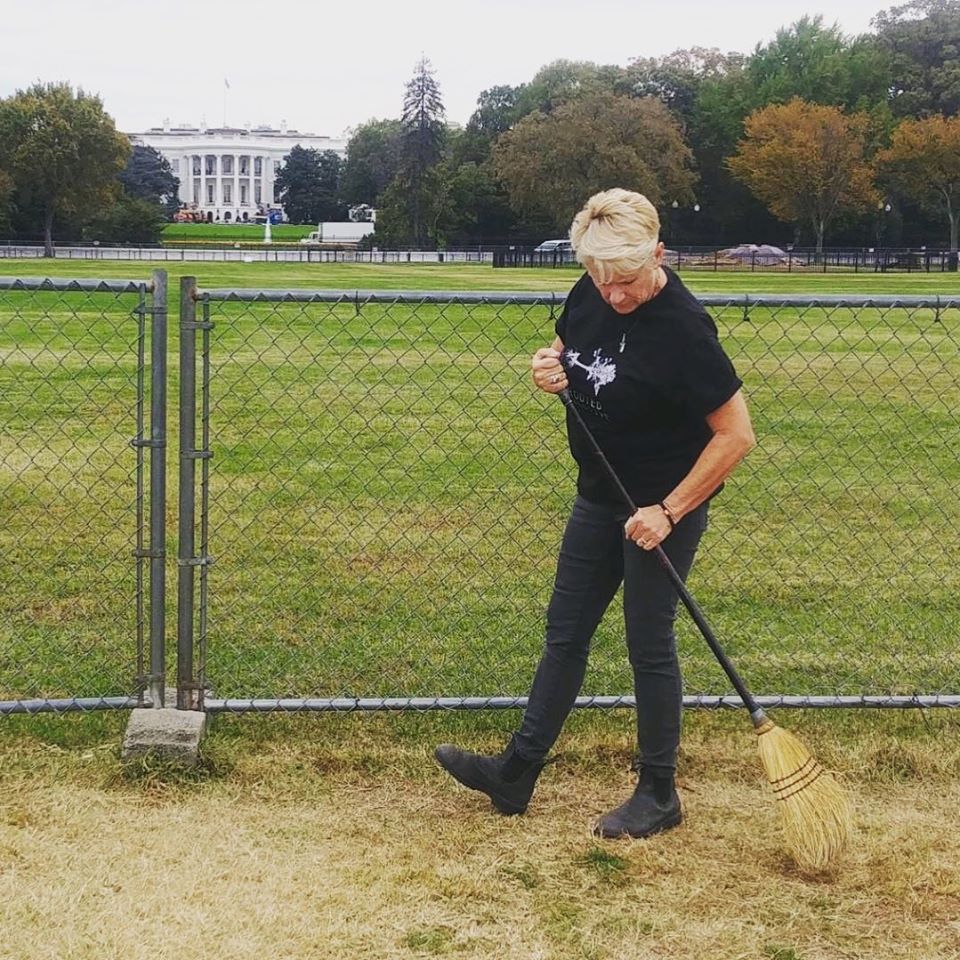 Refugees Looking for Home
"When you sweep, wherever you are sweeping, becomes this futile act because the space will just get dirty again. Someone is going to track the mud in again, it is just this temporal, futile act to correct something." – Susan Smith
Susan Smith an activist artist living and working in the Maine community heads to D.C to take part in a collaborative project with poet and Palestinian refugee Sharirf Elmusa. Smith is part of a collective called, "Uprooted Collective," that deals with political activism through the creation of art, performance, video, poetry, etc.
Three years-ago Smith and Elmusa were selected to collaborate by the Belfast Creative Coalition for a mid-coast poetry festival. This was exciting to Smith as this was the first time something like this had happened to her. They created work where he writes poetry and she reads it and responds, and vice versa and they collaboratively formulate together how they want to present the work. They were contacted by the Jerusalem Fund Gallery in D.C who had heard about their work together and wanted them to do a collaborative event. The Jerusalem Fund Gallery is a center for Palestinian politics and art. Smith is not Palestinian however, all her artwork is about displacement and disposition because she identifies more closely with people who have been displaced.
Down in D.C Smith and Elmusa created a performative piece where Smith brought in physical work to represent her activist work. In this instance it was part of a broom, this piece held the idea of sweeping. Smith's philosophy of sweeping is, "When you sweep, wherever you are sweeping, becomes this futile act because the space will just get dirty again. Someone is going to track the mud in again, it is just this temporal, futile act to correct something." This is sometimes how she thinks of her political activism acts, this impossible task that she continually tries to achieve. View the broadcast of Smith and Elmusa work below.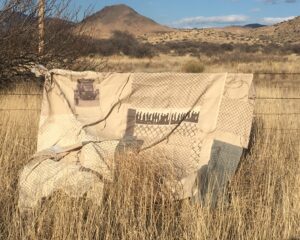 Learn More about Susan Smith
More Information on the Jerusalem Fund.