MA Program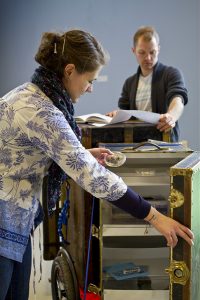 The Intermedia MA program is a 2 year, 33 credit, master's level interdisciplinary and creative focused degree program within the Intermedia Programs. It is designed for graduate students interested in pursuing advanced, interdisciplinary creative work and research studies in areas of inquiry pertaining to arts praxis, fine arts, media arts and technologies, creative studies and applied arts. As in the MFA, the aim of this work in the MA is to learn by doing and making, emphasizing hands-on projects with a practical concern for outcomes and engagements.
Building on the academic strengths of the  Intermedia MFA degree and the cutting edge facilities and programing of the Innovative Media, Research and Commercialization Center this MA program offers a multifaceted set of opportunities for expanding graduate education in the arts and creative fields.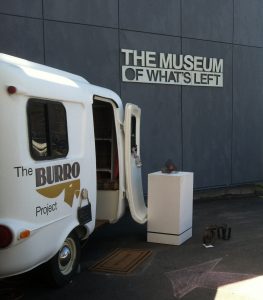 The overarching goal of the MA in Intermedia program is to re-envision creative teaching/ learning/ research models with an aim to resituate creative practice within larger knowledge-making practices and expand its impact and range. To do this the program is designed to support the creation of a diverse collaborative ecology of experimental research and pedagogy.
The Intermedia MA degree helps to realize 2 of the main strategic goals of the University of Maine System : 1) creation of signature interdisciplinary programs, and 2) continued development and expansion of graduate programs at the University of Maine. In general the goals of the MA degree are to:
Develop new a research praxis based on combinations of traditional disciplines, developing applied and research skills in the arts.
Create an interdisciplinary umbrella degree that will enable future development of interdisciplinary foci under an MA degree (arts and medicine, arts and science, arts and technology, arts and community development for example).
Raise awareness of current creative research and production in the State of Maine and highlight its impact on the education, economy and and quality of life for Maine, the New England region, and the nation.