Intermedia Graduate Studies at UMaine
The Graduate Programs in Intermedia are interdisciplinary and committed to creative research, experimental investigations, and technological engagement as well as development and production in hybrid forms of art such as time-based media, digital and video art, installation, performance art, artists' books and multiples, community-based social art practices, conceptual art, net art, generative art forms (algorithmic art forms), and other new forms that the students may generate from their own intermedial explorations. These new forms are however, not without grounding in, or connections to, traditional art forms in music, writing, performance studies, media studies, and the visual arts.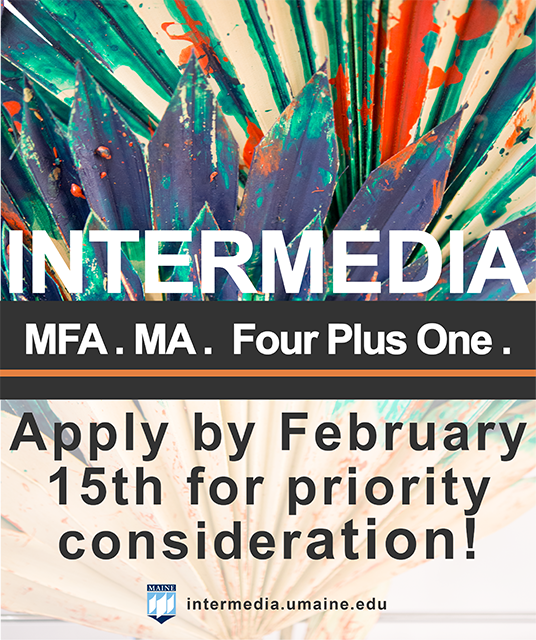 Why pursue a degree at UMaine?

The school provides advanced education and professional training through innovative teaching, mentorship, research, and creative activity in established and emerging areas.
Why pursue the Intermedia degree at UMaine?

Intermedia at UMaine is an interdisciplinary program that allows students to explore a variety of media and ideas to create an individualized creative practice.  About Us.