Artistic Research in the Intermedia Programs
The Intermedia Program is grounded in the principle that art is research. While in the program students engage in a variety of research and creative practices that are fundamental to their work and study.
Such research work takes a variety of forms drawn from traditional research areas including from the humanities, natural sciences and social sciences. Students directly explore and create new forms of hybrid research and creative activity in the program that grounds the development of their creative practices.
Additionally, opportunities and funding for artistic research are offered through the Intermedia department.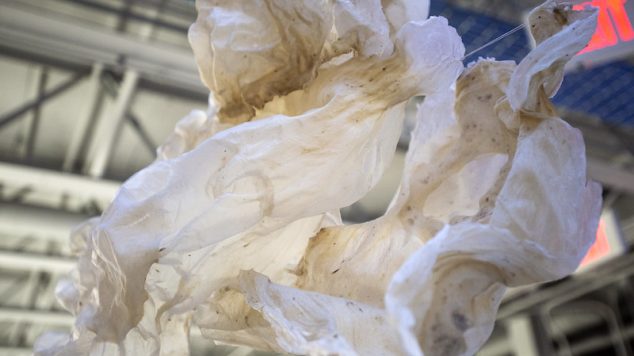 Artistic Research exposition by MFA student Augusta Sparks Farnum in partnership with Umaine Process Development Centers Nano-cellulose. Photo by IPHD student Jim Winters.
Artistic research is…
Artistic research is conducted and implemented by artists.
Artistic research is based on the process of making art.
Artistic research is interwoven with other already established fields of research outside of the arts.
Artistic research is an invitation for critical reflection from both the artist and audience.
Artistic research is the inclusion of aesthetics as a research method.
Artistic research is variable and non-empirical.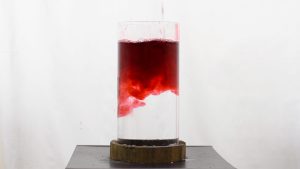 Text Exposition 2022 by IMD560 Research Studio 1: Critical Research Methods for Creative Production. Photo: Frances Soctomah "Rivers Are About Community" Thesis Exhibition 2021.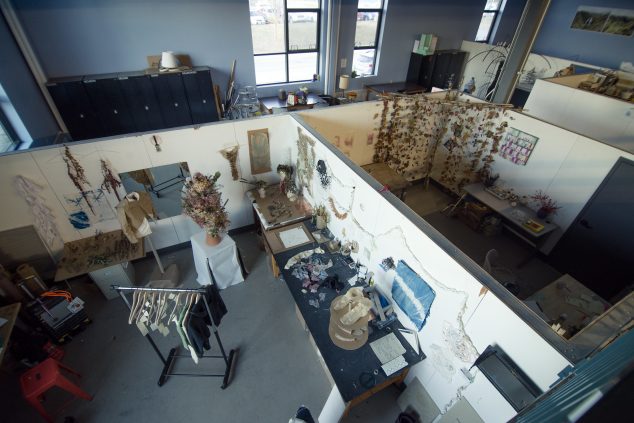 Intermedia MFA Graduate Studios. Photo by IPHD student Jim Winters.