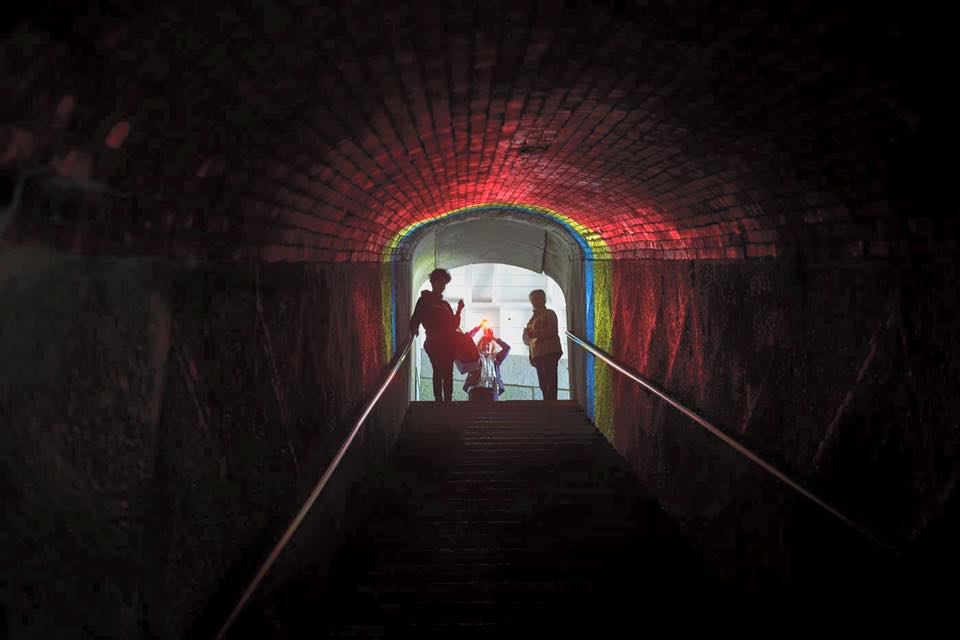 Bearing the Light: A Transformation of Site comes to Fort Knox in May
Four IMFA students (Alicia Champlin, Eleanor Kipping, Stasiu Levitsky, Jim Winters) along with their instructor, Susan Smith, have been in collaboration through the spring semester to bring Bearing the Light: A Transformation of Site.
Bearing the Light is an exploration of site-specific and socially engaged work that invites the public to view and experience Fort Knox in a way that they never have before as its darkest spaces are illuminated and reimagined with light, water, sound, and reflection.
To implement this project, UMaine MFA artists have invited fellow collaborators to join them in reimagining the space. The project challenges collaborators to design and build a transformative installation within the 24 hours immediately prior to opening the site to the public.
Intermedia MFA faculty member Susan Smith states, "We have come together – as artists and collaborators – to work with this site, and communicate to a need, especially now, to reflect upon our relationship to self and others, and to the world. We invite participants to experience this place, get lost in it, and unsettle our notions of where and who we are."
While Fort Knox opens will already be open to the public prior to the event, audiences are invited to experience the transformation on Sunday, May 7th from 12 pm to 3 pm. For more information, please visit www.intermediamfa.org/bearingthelight.