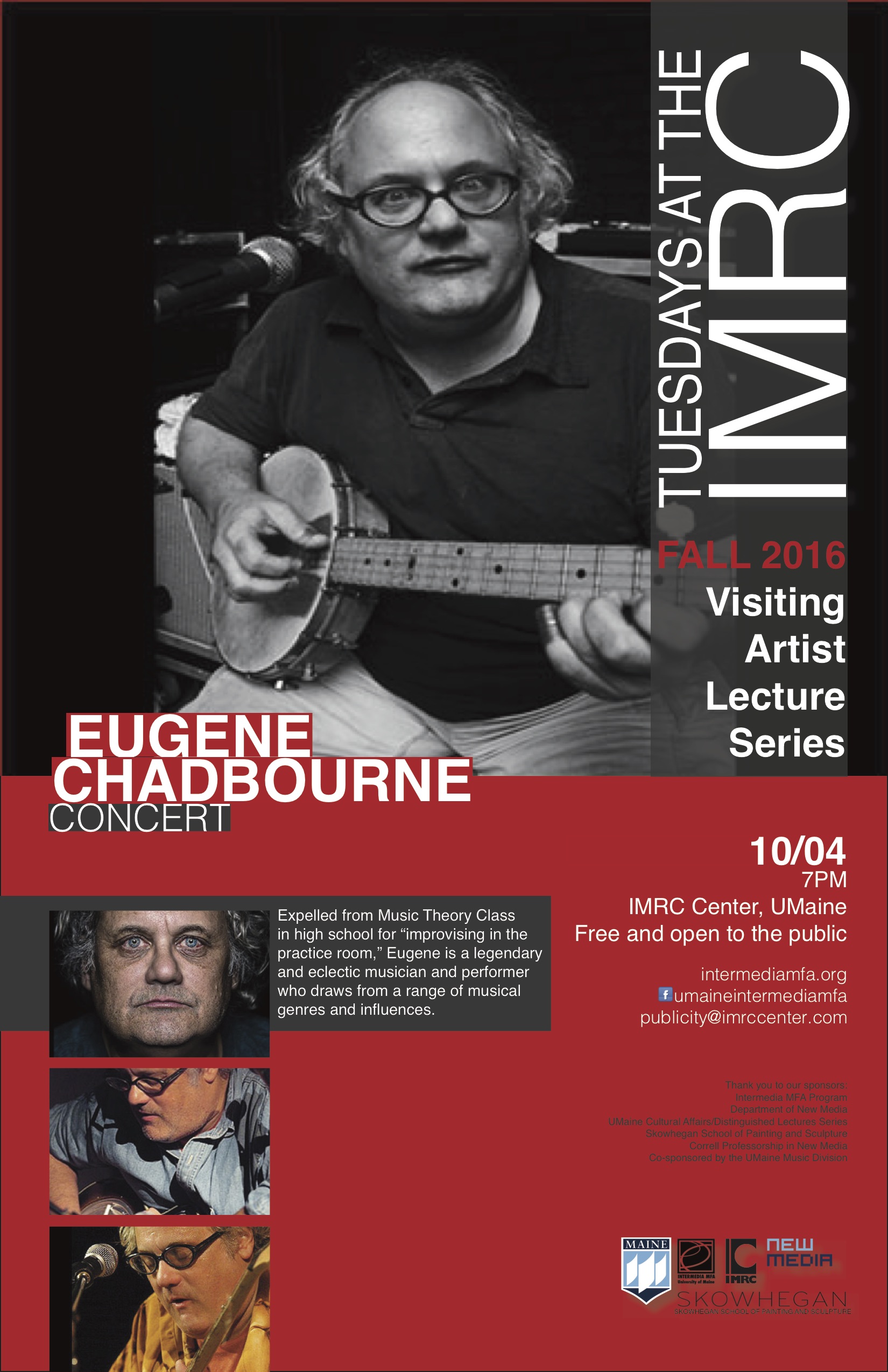 FREE Concert: Eugene Chadbourne to visit IMRC Center
Eugene Chadbourne, a legendary and eclectic musician will give a free performance on Tuesday October 4th as a part of Tuesdays at the IMRC the UMaine Intermedia MFA visiting artist lecture series.
Eugene's musical career began with rock and roll guitar but he quickly began to explore other musical genres including free jazz, blues, country, bluegrass and noise. Drawing from these musical influences he developed his own unique sound that has carried him through his diverse and multidisciplinary career.
Eugene has collaborated with a variety of artists including Keiji Haino, Shoji Hani, Jon Rose, David Moss, and Rik Rue and instrument inventor Mark Dixon among many others. He has also lectured, presented and/or performed at Columbia University, New York University, and Cal Arts. Eugene has given concerts and performances around the world including performing for refugees in Bosnia, Slovenia, and Croatia. Eugene keeps a detailed account of his travels and experiences on his website,  www.eugenechadbourne.com, where photos and samples of his music can also be found.
This performance is free and open to the public and will take place at the IMRC Center at the University of Maine at 7pm. For more information, please contact Eleanor Kipping at publicity@imrccenter.com or visit www.intermediamfa.org/lectures2016.