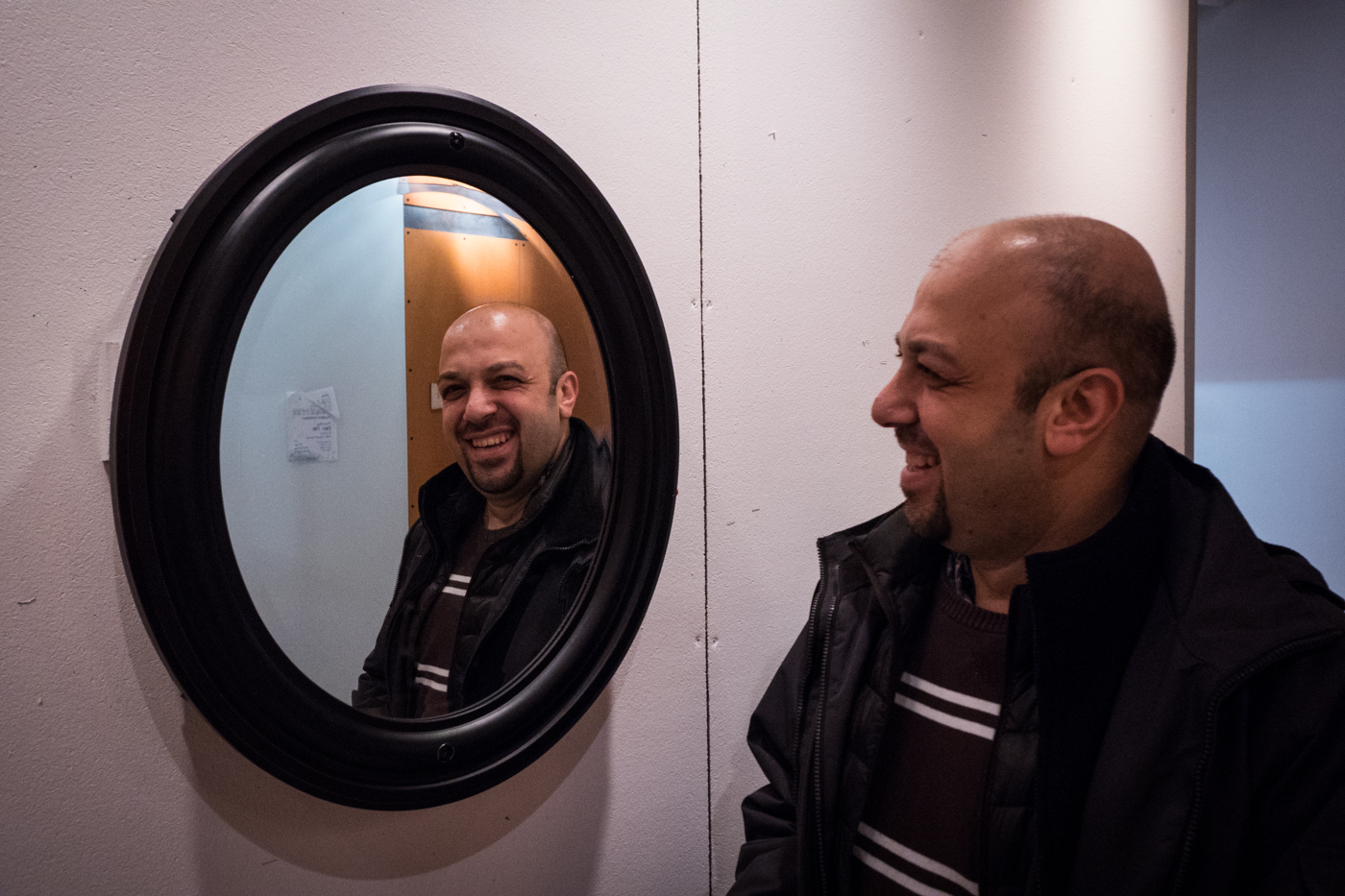 Student Snap Shot: Ozgur Akgun
Ozgur Akgun is third year Intermedia student. Hailing from Turkey, Ozgur joins the Intermedia program with a strong background in various artistic platforms, including a PhD in film studies.  His body of work contains pieces from a broad range of styles and influences. Some work, like his short documentary on the cultural transition from Turkey to the United States, is based in more traditional filmmaking. Other pieces, however, explore a more experimental approach.
[fusion_builder_container hundred_percent="yes" overflow="visible"][fusion_builder_row][fusion_builder_column type="1_1″ background_position="left top" background_color="" border_size="" border_color="" border_style="solid" spacing="yes" background_image="" background_repeat="no-repeat" padding="" margin_top="0px" margin_bottom="0px" class="" id="" animation_type="" animation_speed="0.3″ animation_direction="left" hide_on_mobile="no" center_content="no" min_height="none"]
One of the best examples of Ozgur's experimental work is the piece, Mirror, Mirror on The Wall. The work involves a large mirror, which contains an Arduino board, a motion sensor, and a recording device. These components are then synced with a prerecorded voice over. When audience members get close to the mirror, the motion sensor is triggered and the prerecorded voice invites the individual to answer questions. The individual is also notified that his or her questions will be recorded.
Without the visible presence of a camera, and only their own reflection, Ozgur hopes potential interviewees will open up with greater ease to the questions asked. Furthermore, with the ability to set the work almost anywhere, the decision concerning location adds an interesting element to the piece.
A prototype was exhibited in the 2014 Fall Semester show, and a finalized version will be completed soon. The Intermedia community looks forward to seeing this exciting new work!
[/fusion_builder_column][/fusion_builder_row][/fusion_builder_container]