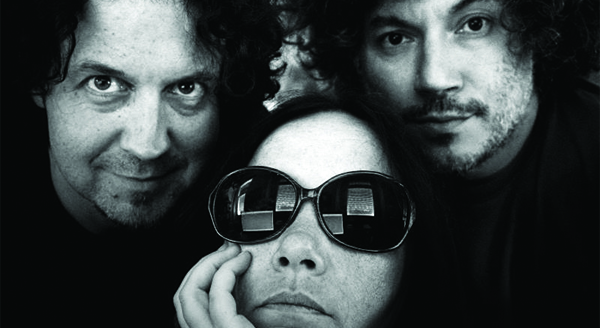 BridA Workshops
The University of Maine's Intermedia MFA program is pleased to announce that our upcoming Researchers in Residence, BridA, will be hosting two workshops while in residence at the IMRC Center, Stewart Commons. See details below.
workshop 1: DIY, Friday October 24th 1:00-3:00 PM
The participants in this workshop will work together to collectively create an art work  by following the audio instructions designed by BridA. The aim of the workshop is to demonstrate how it is possible with programming to enable the broad public to interact with the process of the creation of a painting.
workshop 2: TRACKEDS – Tuesday October 28th 1:00-3:00 PM
This workshop will demonstrate and discuss different motion tracking devices.  A focus will be given to how such devises enable users and designers to explore creative options for employing these kinds of technological elements as part of an integral process for creating art works that include public interactivity.
BridA/Tom Kersevan, Sendi Mango, Jurij Pavlica  formed as a group in 1996 during studies at Accademia di Belle Arti di Venezia. With its heterogeneous artistic activity within the broad field of contemporary and traditional artistic practices, it represents itself at important exhibitions, intermedia festivals, symposia and conferences at home as well as on the international scene. BridA's production is based on painting, graphic arts, video, photography and multimedia installations. Their projects are marked by a constant artistic procedure from the two-dimensional surface in to three-dimensional space, in its work it more exposes the creative process than the final art product and it is occupied with content which refers to the problems of authorship and autonomy of an artwork, or of an artist's role within contemporary society. Within this, it can link with ease artistic thought with science and the technological achievements. Their opus presents recognized strategies, characteristic of a generation influenced by the fine art paradigms of the new media from the 1990's. BridA works in Sempas.
The Masters of Fine Arts in Intermedia at the University of Maine provides substantial advanced study for individuals interested in interdisciplinary study in the arts. The program emphasizes intensive development of students' creative and innovative abilities through a diverse engagement with multiple research processes, critical thinking skills and creative production tools and technologies. The visiting artist series supports and reflects the wide variety of disciplines represented by the program including but not limited to, Art, New Media, Theater, Dance, Philosophy, Art History, Engineering, Communications, Media Studies, Music, Psychology, Natural Sciences, and others.
The IMRC Researcher in Residence Program is made possible by support from the Intermedia MFA Program, the Department of New Media, The University of Maine Cultural Affairs/Distinguished Lecture Series, and the Alston D. and Ada Lee Correll New Media Fund.