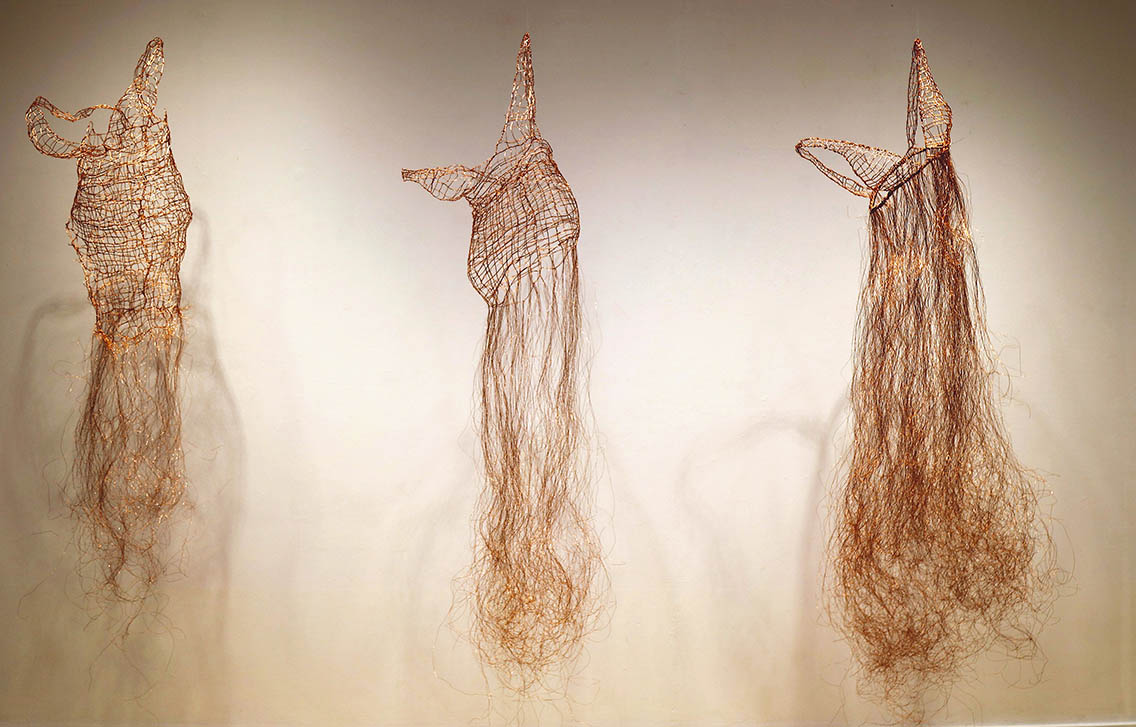 Featured Student- Rebecca Morgan
"I hope the audience will be able to walk away with questions about the piece, because if they walk away with questions, I have stimulated some part of their brain that has got them thinking about the bigger picture." -Rebecca Morgan
Rebecca Morgan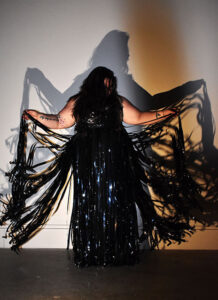 Rebecca Morgan is a Maine native, born and raised in a small rural town. Morgan is a lover of animals, because of that she always assumed she was going to be a veterinarian. When she started taking classes at the University of Maine, she fell more in love with the arts than she had been. She ended up changing her major to the arts and then later adding art education. Morgan graduated in 2018 with a Bachelor's in Art Education and a Bachelor's in fine art with a concentration in sculpture.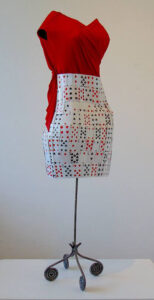 Morgan has a gypsy soul, she decided to move out of state to earn her graduate degree. She spent a year in Baltimore Maryland attending Maryland Institute College of Art at Rinehart School of Sculpture. Realizing she didn't enjoy the prestige and the attitude of the high art world, as well as living in the city, she decided to move back to rural Maine. When she moved back, she started attending the University of Maine to earn her graduate degree in intermedia. With this degree, Morgan's goal is to teach. Teaching people has always been a passion for her. Specifically, Morgan would like to teach college-level art. Morgan has had several teachers that have inspired her throughout her life, which has influenced her to become a teacher.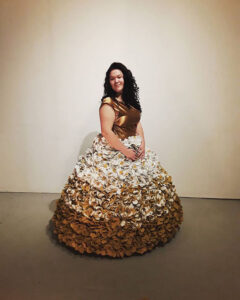 Morgan has had many things that have inspired and influenced her to create the work that she is creating. For Morgan art had always been her safe place. Art was something that she could always rely on to cope with past traumas. "Sometimes I wonder if art was ingrained in my DNA. Building things had always come as second nature." She was also inspired by her grandmother who was always crafting growing up. Her grandmother used to knit and create works from plastic canvas. When Morgan was old enough her grandmother taught her to knot as well as to work in plastic canvas. Morgan loves learning new process, so she continued to learn a new process.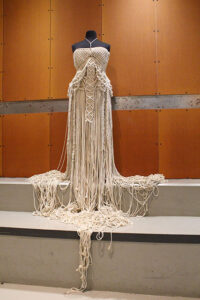 Morgan's work is a mixture of several societal issues. Those issues including women's rights, body positivity and issues of women's fashion and the ideas of being able to create something from recycled materials. She has always been interested in how women's identity has been thrust upon them through textiles and society's eye. Morgan enjoys working in a variety of materials however, she enjoys working with the concept of women's fashion the most. She challenges herself to find unique materials that represent the identity of women but are not considered appropriate for a wearable. VHS tape, copper wire, tree bark, macramé cord, and books are some examples. There is also the process of using those said materials is something that she finds fascinating. She finds it exciting to take things that have a specific purpose and to repurpose them, in turn, that gives them a completely different meaning.