Featured Student
"Particularly interesting to me and I've been very interested recently in discovery, exploring space and how we define space." – Thomas Griffith
Thomas Griffith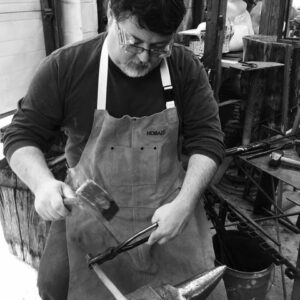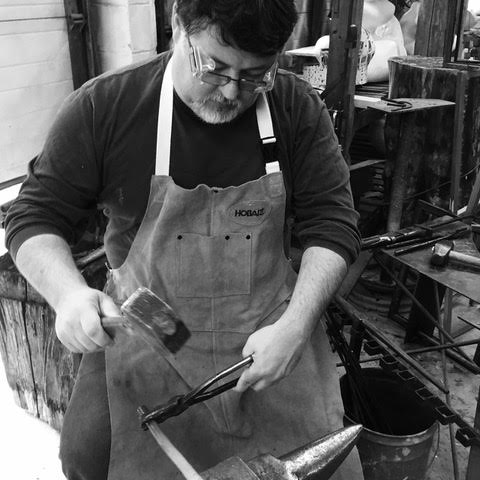 Thomas Griffith is a native-born New Yorker, raised in a small rural town. He was interested in art at a very early age, as it was what he leaned on the most throughout a difficult childhood. During his childhood, he ended up filling sketchbooks upon sketchbook of different ideas. This led him to receive  his A.A.S in Advertising and Commercial art in the 1990s from Genesee Community College in Batavia New York. Upon completion, Griffith worked as a graphic artist between 10 to 15 years. He was also in the military for a short time and had several jobs that lead him to shift from the commercial arts to pursue a fine arts degree. Griffith earned his bachelor's degree in Fine Arts from the University of Maine. He works in a variety of materials from steel to paper and plaster to resign and a large amount of digital work.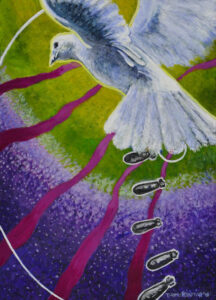 Although Griffith works with a variety of materials. What he enjoys working with the most is the concept of space. "Particularly interesting to me and I've been very interested recently in discovery exploring space and how we define space. And I don't mean space necessarily like space like outer space although that is a type of space but space as you know our headspace the space of our imagination the spaces that we live in the small spaces of micro. Animals and plants and looking for ways to explore these spaces but also to find surprising and unique ways to bridge between the spaces and bleed them into each other and create some sort of crossing over from one space to another."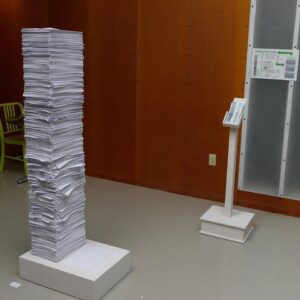 Through his, work Griffith aims to elicit thought processes from his audience. He wants his viewers to push the envelope of how they think about things and broaden their minds so that in turn they can walk away with the smallest amount of a different outlook on life. Ideally to give them some sort of understanding toward how others live their lives. In turn, he hopes it benefits all people and that's how we make the world better. Griffith is influenced and inspired currently by Dada and Conceptualism. Particularly Russia during the Soviet Union era. He is enthusiastic about learning how artists during these periods were able to create art during the oppression under dictatorship, as well as what that art looked like. Griffith hopes by earning this degree he will be able to work toward being able to sell work regularly. His goal is to have work that can be shown in galleries but can also be just as comfortable in a person's home or office.
See more about Thomas Griffith work below:
http://www.thomasrgriffith-artist.com
https://www.instagram.com/thomasrgriffith/
https://www.etsy.com/shop/ThomasRGriffith?ref=seller-platform-mcnav
https://www.facebook.com/thomasrgriffithart/