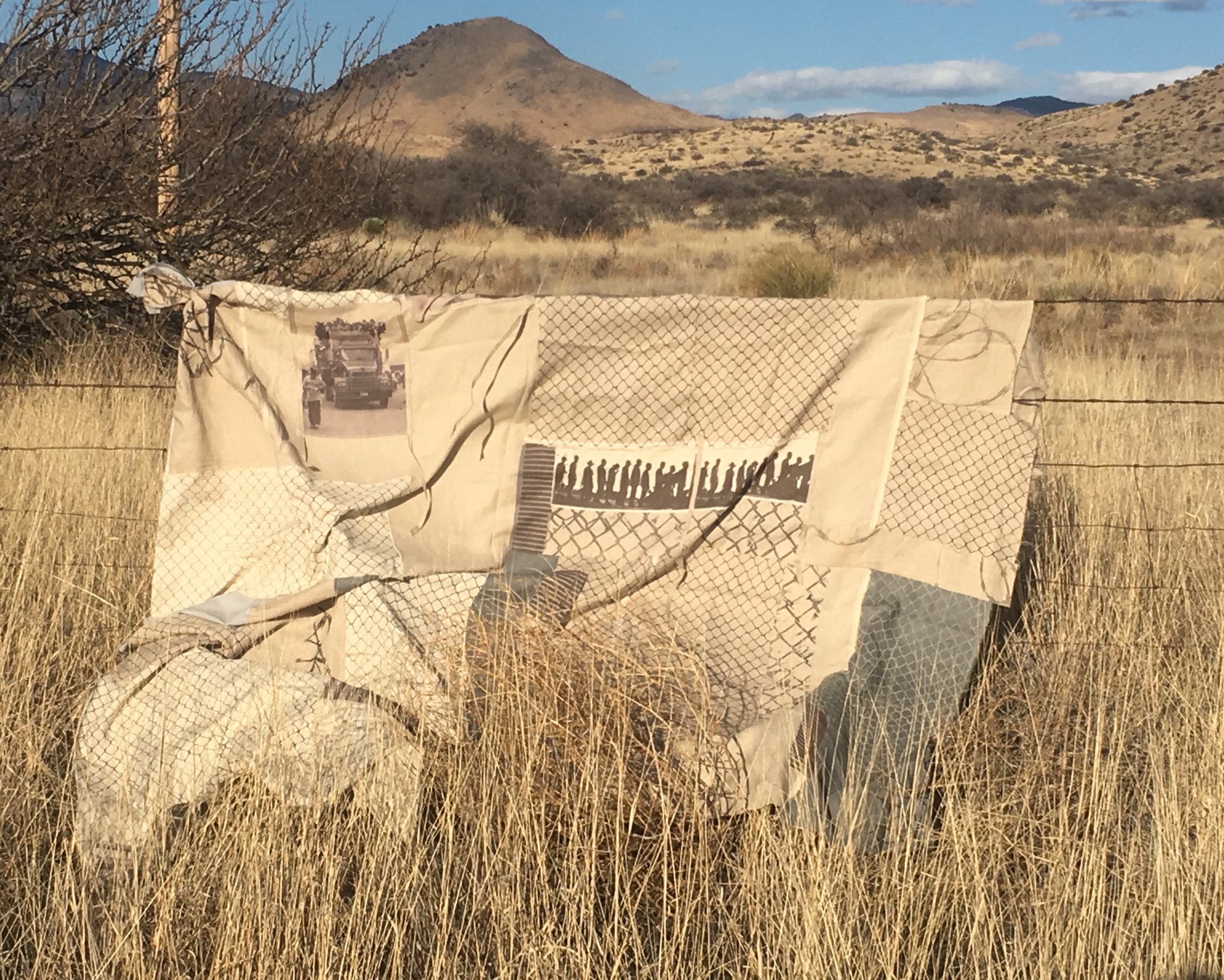 Susan Smith awarded Juror's Award
Assistant Director Susan Smith has been awarded a juror's award for the work The Passage from Surface Design International Exhibition  2019. The exhibition journal comes out in September, and will have an international representation of artists- typically a few awards and then also others who are juried in but not receiving awards. The Surface Design Association is the premiere organization in promoting innovation and exchange of ideas in fiber, art and design, through member supported publications, conferences and internationally recognized exhibitions.
The Passage, is an installation composed of artifacts from social practice-based work done at the site of the Texas/Mexico border (Feb 2019). The boro stitched and printed Mourning Cloth was part of a performance on the International Bridge between Juarez/ El Paso, while the sculptural works are based on border wall fragments embedded with fiber, clothing and items left behind by refugees traveling to safety in the United States. The line of canteens, recreations of those now carried across the desert, are insulated with clothing to personalize and protect, and have been documented as items deemed non-essential, and confiscated at the border. Susan states that "For me, the objects presented are often primarily documentation of a process, and it is the process of art creation and collaboration, that is my focus, though I have also established a place where social practice and creation of the art object can coexist. To produce something in the moment and on site, allows me later to layer it into my art in the studio, where it can be stitched into my work through time and attention to detail."
The work will also be part of current series of pieces on global migration that will be exhibited in fall at the Jerusalem Fund Museum in Washington DC, a collaboration with poet, Sharif Elmusa, who teaches at the American University in Cairo and is a Yale lecturer.