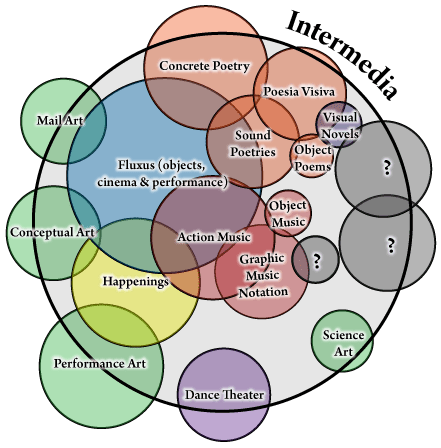 Professor Owen F. Smith selected to present on intermedia at 2019 SLSA Conference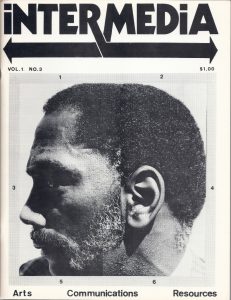 Director Owen Smith's paper Intermedia as the Playground for Experimentalism: some point on a map of the history of the in-between. was selected to be included in the November 2019 Society for Literature, Science and the Arts (SLSA) Conference. The conference will be held at the University of California, Irvine and will focus on practices that engage with a world out of balance, especially interested in creative, speculative, embodied, and other experimental engagements that take place at the margins of art, science, and literature.
Professor Smith writes the following about his paper:
Throughout the practice of experimentalist intermedial engagements the task is to determine coherence and consistency as emergent properties that do or do not arise from assemblage. In experimental engagements consistency and coherence are not about being without contradiction, but rather about how heterogeneous elements or objects hang together, or as Gilles Deleuze calls them, hodgepodges of interpenetrating bodies. It is in both the act of interpenetration and the aspects of becoming that precede these acts where Intermedia exists. This paper will consider how Intermedia as an experimental practice differs from other forms of knowledge-building or making – Intermedia should not be seen as a new form or a new media designation, but as something other, something that requires a different set of markers or metaphors for viewing: field, transitory configurations, patchwork, hybridity, fluidity, heterogeneity, and collage.