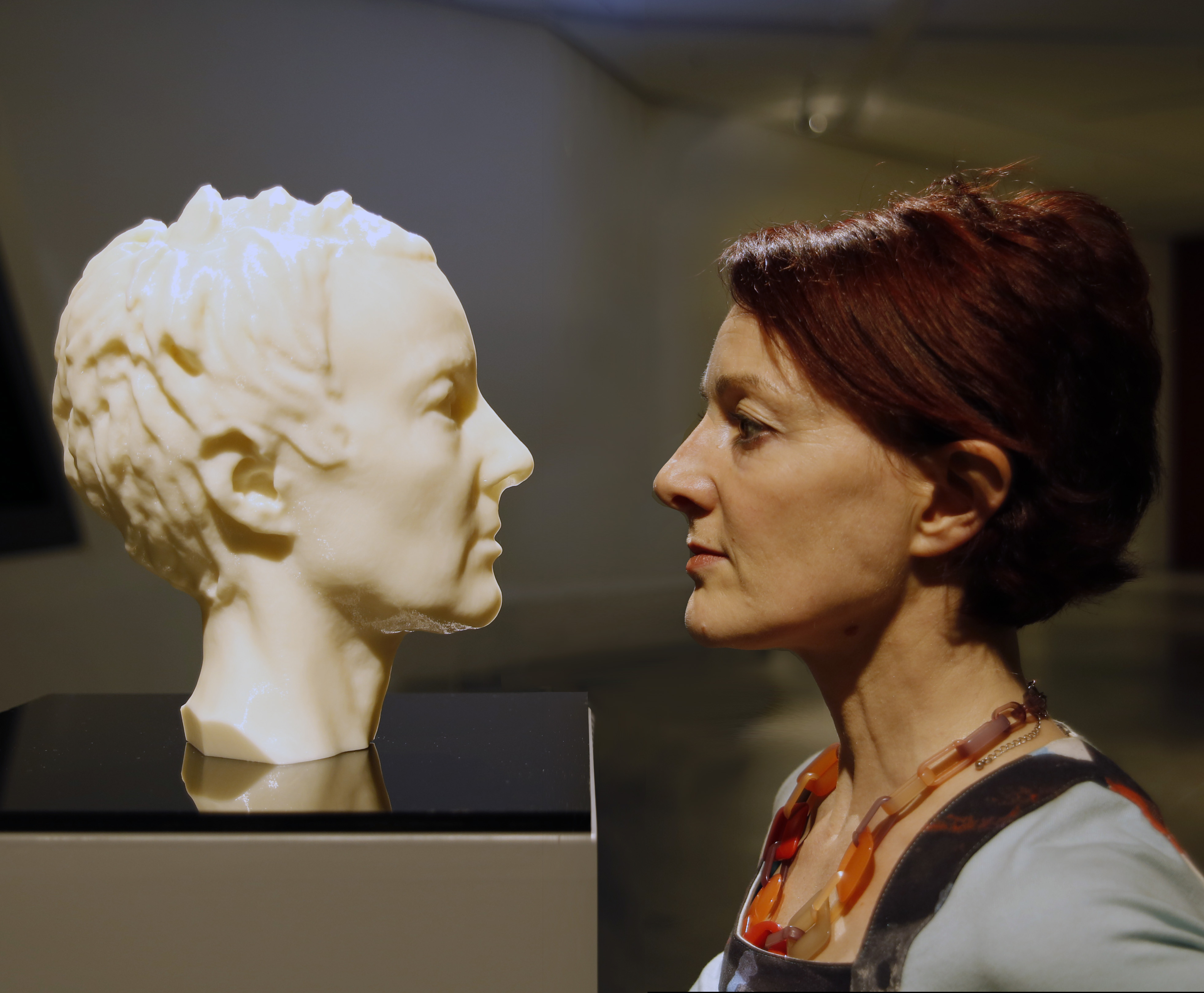 Interdisciplinary artist, Professor Jane Prophet of Goldsmiths College, University of London to present at IMRC Center as a part of Tuesdays at the IMRC
Orono – On Tuesday, February 28th at 7p.m., Professor Jane Prophet will present her work as a part of Tuesdays at the IMRC, the UMaine Intermedia MFA program's visiting artist lecture series.
Professor Jane Prophet is a visual artist and writer at Goldsmiths College, University of London Her practice-based research and writing emerges through collaborations with scientists such as neuroscientists, stem cell researchers, mathematicians and heart surgeons.  She works across media and disciplines to produce objects and installations, frequently combining traditional and computational media.
Her research foci include the apparatus of contemporary neuroscience experiments, and blended online/offline identities via augmented reality and ubiquitous computing. Her piece, Memento Mori was supported by a Humanities and Social Sciences Prestigious Fellowship Award from the Hong Kong Research Grants Council. Prof. Prophet's papers position art in relation to contemporary debates about new media and mainstream art, feminist technoscience, artificial life and ubiquitous computing.
[fusion_builder_container hundred_percent="yes" overflow="visible"][fusion_builder_row][fusion_builder_column type="1_1″ background_position="left top" background_color="" border_size="" border_color="" border_style="solid" spacing="yes" background_image="" background_repeat="no-repeat" padding="" margin_top="0px" margin_bottom="0px" class="" id="" animation_type="" animation_speed="0.3″ animation_direction="left" hide_on_mobile="no" center_content="no" min_height="none"]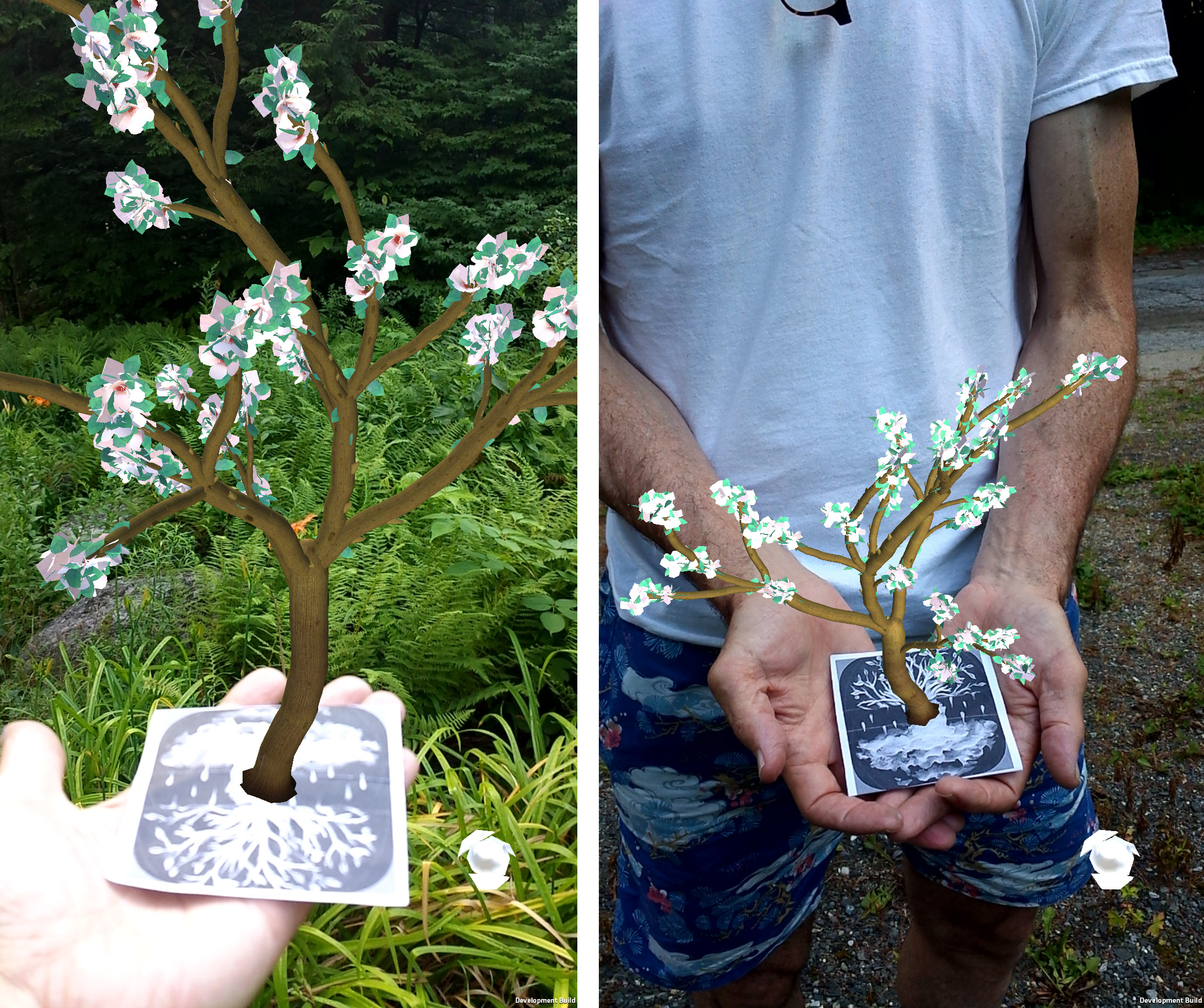 Prof. Prophet received a PhD in arts education from Warwick University in 1995. She has contributed widely to debates about art in higher education, in particular interdisciplinary and practice-based PhDs and the role of the academic artist-researcher. She teaches and blogs about her core PhD course, "Research Skills and Methods: The Doctorate and Beyond", a practical guide to help students get the PhD done and move into the next stage of their professional lives.
All presentations take place at the IMRC Center at the University of Maine, at 7pm, and are free and open to the public. For a complete schedule of lectures, please visit:
www.intermediamfa.org/lectures2017
This series is made possible through the generous support of: The UMaine Cultural/Affairs Distinguished Lectures Fund, Skowhegan School of Painting and Sculpture, The VIA Agency, Correll Professorship in New Media, and the UMaine Intermedia and New Media Departments.
Opened in 2013, the IMRC Center is a hub for learning, creating and producing. It is the most recent of the portfolio of the University of Maine's facilities that support innovation and economic development. The IMRC Center is supported by a range of expert instructors and a community of collaborators. Visit www.imrccenter.com, where you can find information on the facility, programs and events.[/fusion_builder_column][/fusion_builder_row][/fusion_builder_container]