Between knowledge and mystery: visual artist Caleb Charland to present at IMRC Center on Valentine's Day
Orono ­­— On Tuesday, February 14th at 7p.m., visual artist Caleb Charland will present his work as a part of Tuesdays at the IMRC, the UMaine Intermedia MFA program's visiting artist lecture series.
Through imagery that audiences may find both familiar and strange, Caleb's work often takes the form of photographs that are created in-camera, on a flatbed scanner or in a darkroom. Caleb states, "For me, wonder is a state of mind somewhere between knowledge and uncertainty. It is the basis of my practice and results in images that are simultaneously familiar yet strange. Each piece begins as a question of visual possibilities and develops in tandem with the natural laws of the world. Serendipitously, this process often yields unexpected results measurable only through photographic processes. The human presence and artifacts of this process provide a clue to the creation of the photograph while adding to the mysterious nature of the image. My hope is that this work affirms that even within the well tested laws of science there are, and must always be, pathways to reinterpretation and discovery."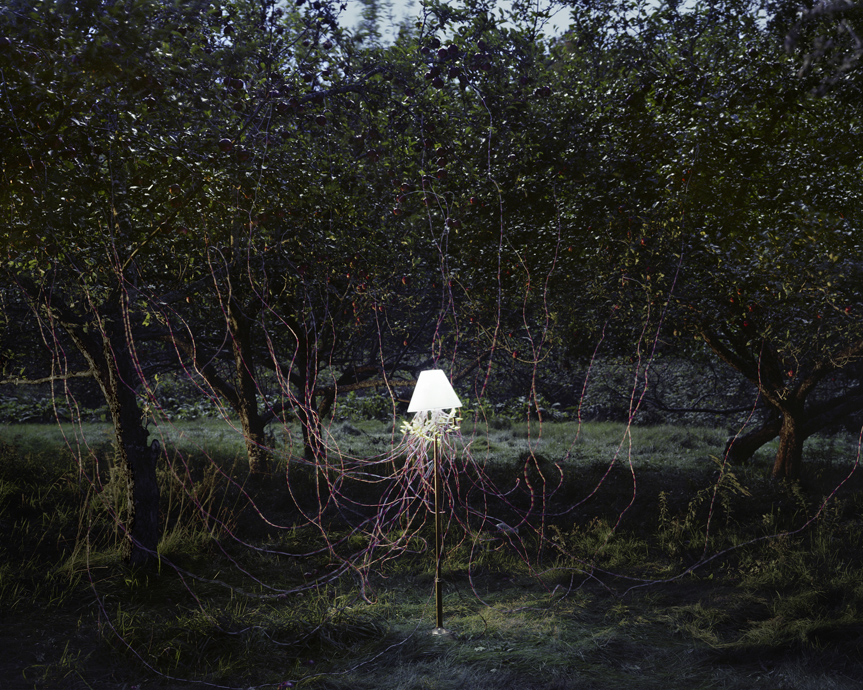 Growing up in rural Maine, Charland spent much of his childhood helping his father renovate their family home. This work instilled in Charland an awareness of the potential use of materials and the ability to fabricate his visions. Charland earned a BFA in photography from the Massachusetts College of Art and Design and an MFA from the School of the Art Institute of Chicago. His work has been exhibited nationally and internationally, notably in numerous group and solo shows. His work is represented in several major collections including the Philadelphia Museum of Art, The Progressive Collection, and the Smithsonian American Art Museum, and he is featured regularly in literary publications. In 2015 Charland was awarded the prestigious Pollock-Krasner Foundation grant. Charland has received coverage in The New Yorker, Collector Daily, and the Wall Street Journal, among others. He currently lives and works in Maine.
All presentations take place at the IMRC Center at the University of Maine, at 7pm, and are free and open to the public. 
This series is made possible through the generous support of: The UMaine Cultural/Affairs Distinguished Lectures Fund, Skowhegan School of Painting and Sculpture, The VIA Agency, Correll Professorship in New Media, and the UMaine Intermedia and New Media Departments.