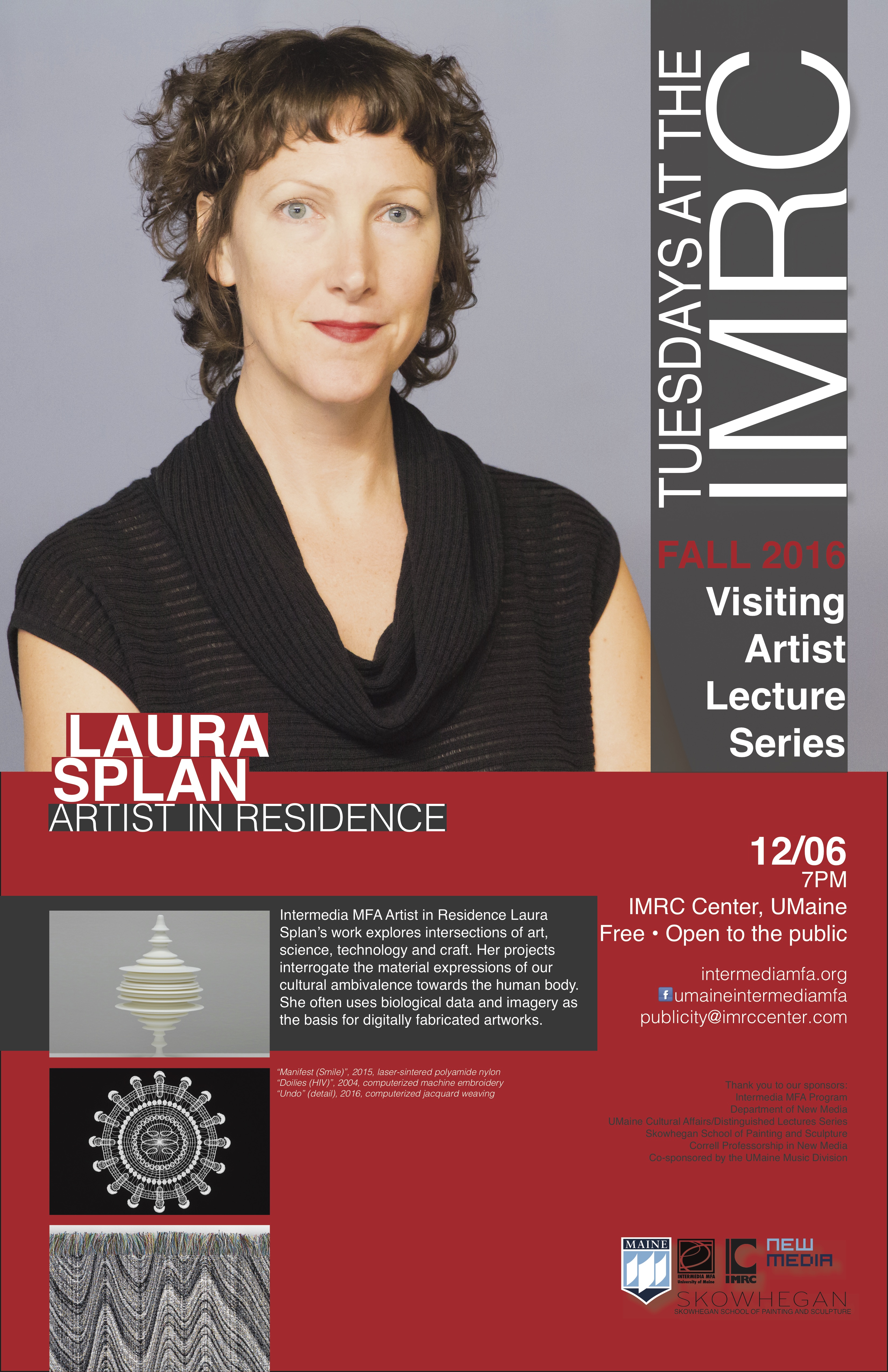 IMRC Artist in Residence Laura Splan to give presentation at IMRC Center
On Tuesday December 6th IMRC Researcher in Residence Laura Splan will present her work as a part of Tuesdays at the IMRC, the Intermedia MFA visiting artist series.
Laura has been in residence for the academic fall semester and in addition to conducting a 4-week seminar on intersections of art and biology, she has also learned how to use the IMRC's prototyping laboratories. Working with the CNC Machine, Laser Cutters and 3D Printers Laura has been exploring the conceptual and formal possibilities of these digital fabrication tools. Her recent work uses biosensors to generate data-driven forms and patterns for digitally fabricated tapestries and sculptures. While at the IMRC, Splan has begun a new series of laser-etched works on paper using biofeedback driven imagery.
"Manifest (Smile)", 2015, laser-sintered polyamide nylon
Laura Splan is a Brooklyn, NY based artist and lecturer whose work explores the intersections of art, science, technology and craft. Her conceptually based projects examine the material manifestations of our cultural ambivalence towards the human body with a range of traditional and new media techniques. She often uses found objects and appropriated sources to explore socially constructed perceptions of order and disorder, normal and aberrant. Much of her work is inspired by experimentation with materials and processes (blood, electromyography, cosmetic facial peel), which she mines for their narrative implications and untapped potentials.
[fusion_builder_container hundred_percent="yes" overflow="visible"][fusion_builder_row][fusion_builder_column type="1_1″ background_position="left top" background_color="" border_size="" border_color="" border_style="solid" spacing="yes" background_image="" background_repeat="no-repeat" padding="" margin_top="0px" margin_bottom="0px" class="" id="" animation_type="" animation_speed="0.3″ animation_direction="left" hide_on_mobile="no" center_content="no" min_height="none"]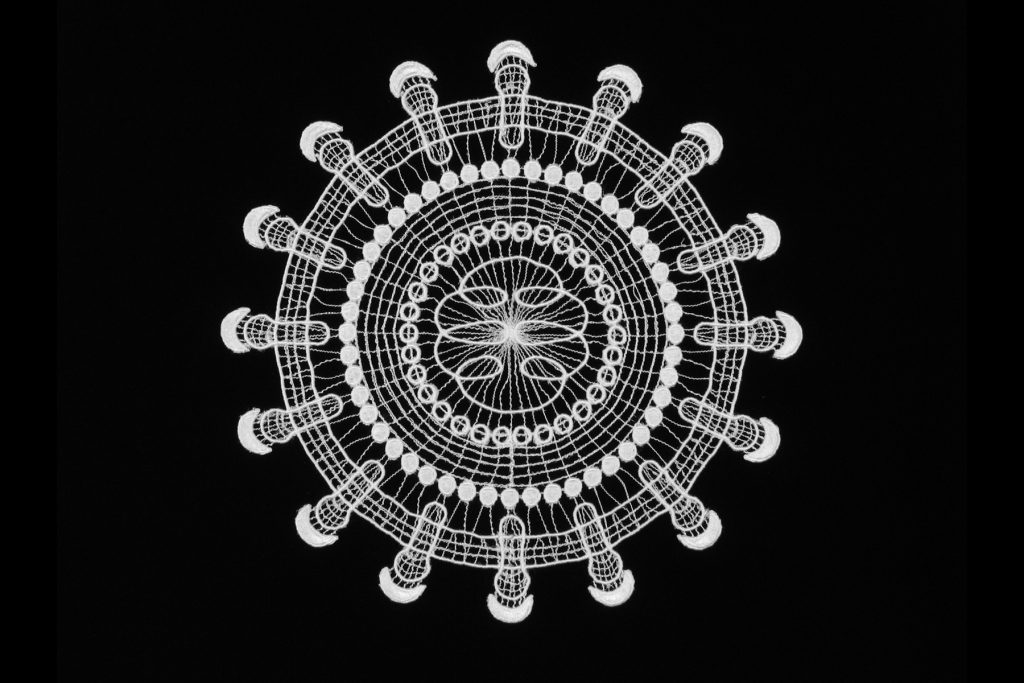 Splan's work has been included in exhibitions at venues including Museum of Art & Design (New York, NY) and Beall Center for Art+Technology (Irvine, CA). Her work is included in the Thoma Art Foundation's Digital & Electronic Art Collection. Articles including her work have appeared in The New York Times, American Craft, and Discover Magazine. Splan has spoken widely at venues including Exploratorium (San Francisco, CA), New York Academy of Sciences, and The Center for Human-Computer Interaction (Austria). She has been a visiting lecturer teaching courses on intersections of Art, Science, and Technology at Stanford University and Mills College.
To learn more about Laura, visit her portfolio website at http://www.laurasplan.com/.
This presentation is free and open to the public and will take place at 7:00p.m. at the IMRC Center at the University of Maine. For more information, please contact Eleanor Kipping at publicity@imrccenter.com or visit www.intermediamfa.org/lectures2016.
[/fusion_builder_column][fusion_builder_column type="1_1″ background_position="left top" background_color="" border_size="" border_color="" border_style="solid" spacing="yes" background_image="" background_repeat="no-repeat" padding="" margin_top="0px" margin_bottom="0px" class="" id="" animation_type="" animation_speed="0.3″ animation_direction="left" hide_on_mobile="no" center_content="no" min_height="none"]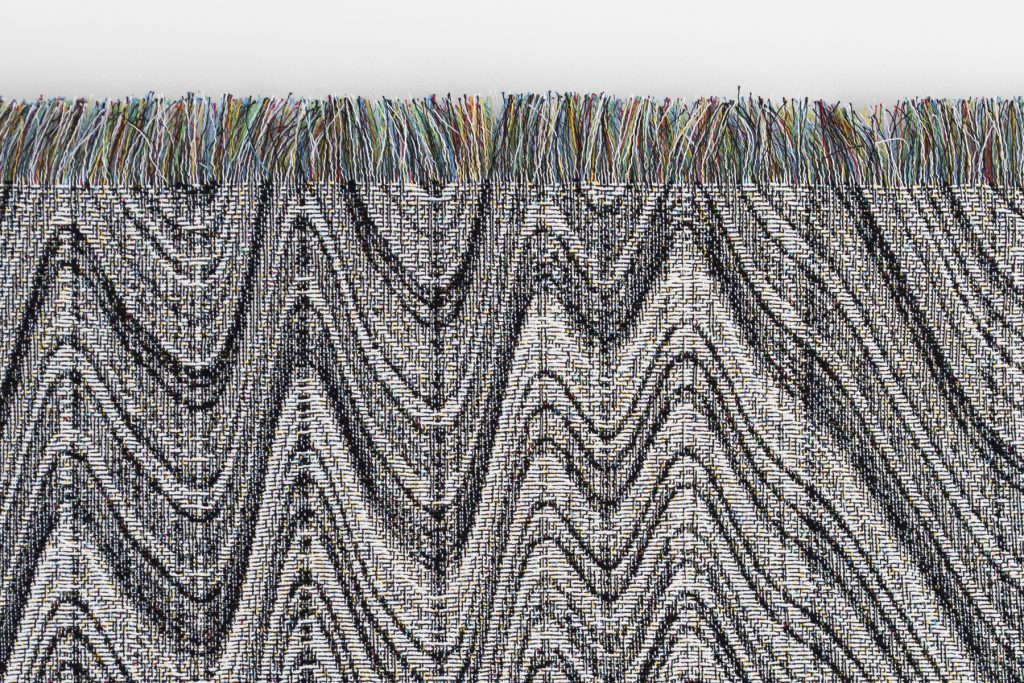 [/fusion_builder_column][/fusion_builder_row][/fusion_builder_container]