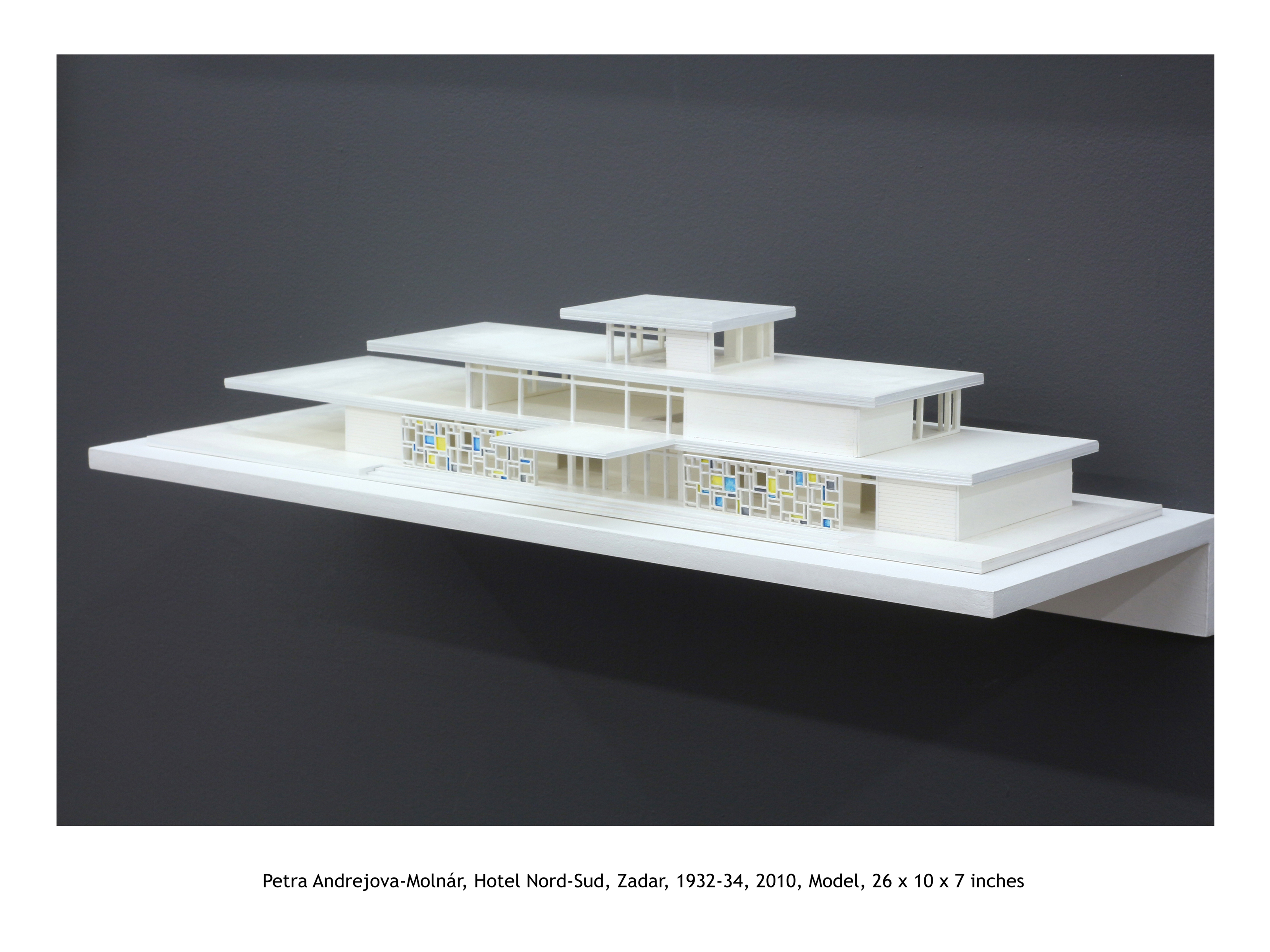 Katarina Burin to visit IMRC Center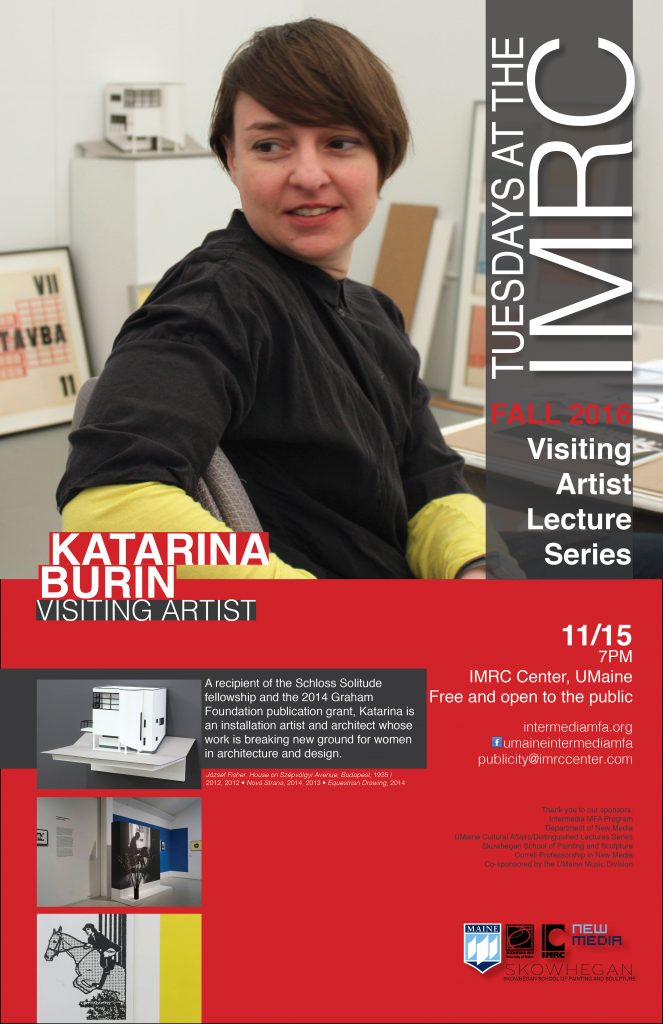 On Tuesday November 15th artist and educator Katarina Burin will visit the University of Maine as a part of Tuesdays at the IMRC, the Intermedia MFA visiting artist series.
Katarina, originally from Bratislava, Slovakia, is currently living and working in Cambridge, MA as Lecturer of Visual Art at Harvard University. Her work takes variable forms and is profoundly informed by the history of architecture, with a particular emphasis on Modernism, female architects, and historical documentation. Katarina creates drawings, models, collages and installations work. In a recently published a monograph of the work of a conjured character by the name of Petra Andrejova-Molnár, Katarina conceptualizes Molnár as deeply involved in the development of architectural movements during the early 20th century.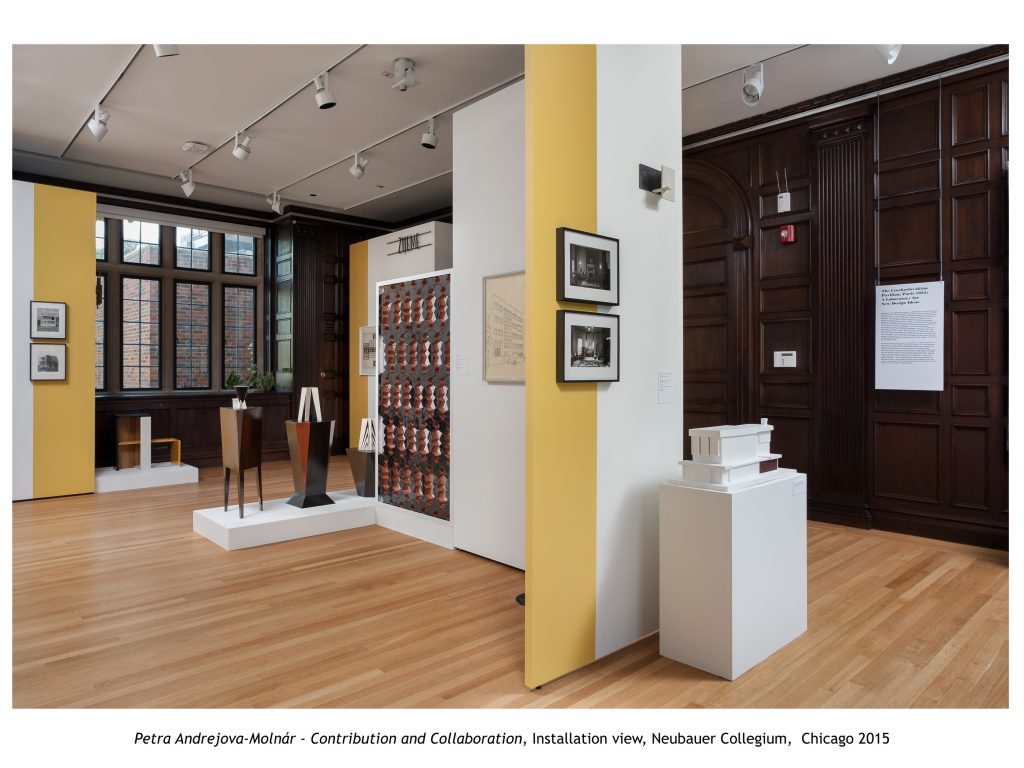 Recent solo exhibitions include the Neubauer Collegium at the University of Chicago, Kunstverein Langenhagen in Hannover, Ratio 3 in San Francisco, and P! in New York. Group exhibitions include the Wattis Institute for Contemporary Arts in San Francisco, Institute of Contemporary Art Boston, the Aspen Art Museum, Form/Content in London, among others. Katarina is also a recipient of a Schloss Solitude Fellowship, a Graham Foundation publication grant, as well as the 2013 James and Audrey Foster Prize.
Visit http://ves.fas.harvard.edu/people/katarina-burin to learn more about Katarina. This presentation is free and open to the public and will take place at 7:00p.m. at the IMRC Center at the University of Maine. For more information, please contact Eleanor Kipping at publicity@imrccenter.com or visit www.intermediamfa.org/lectures2016.