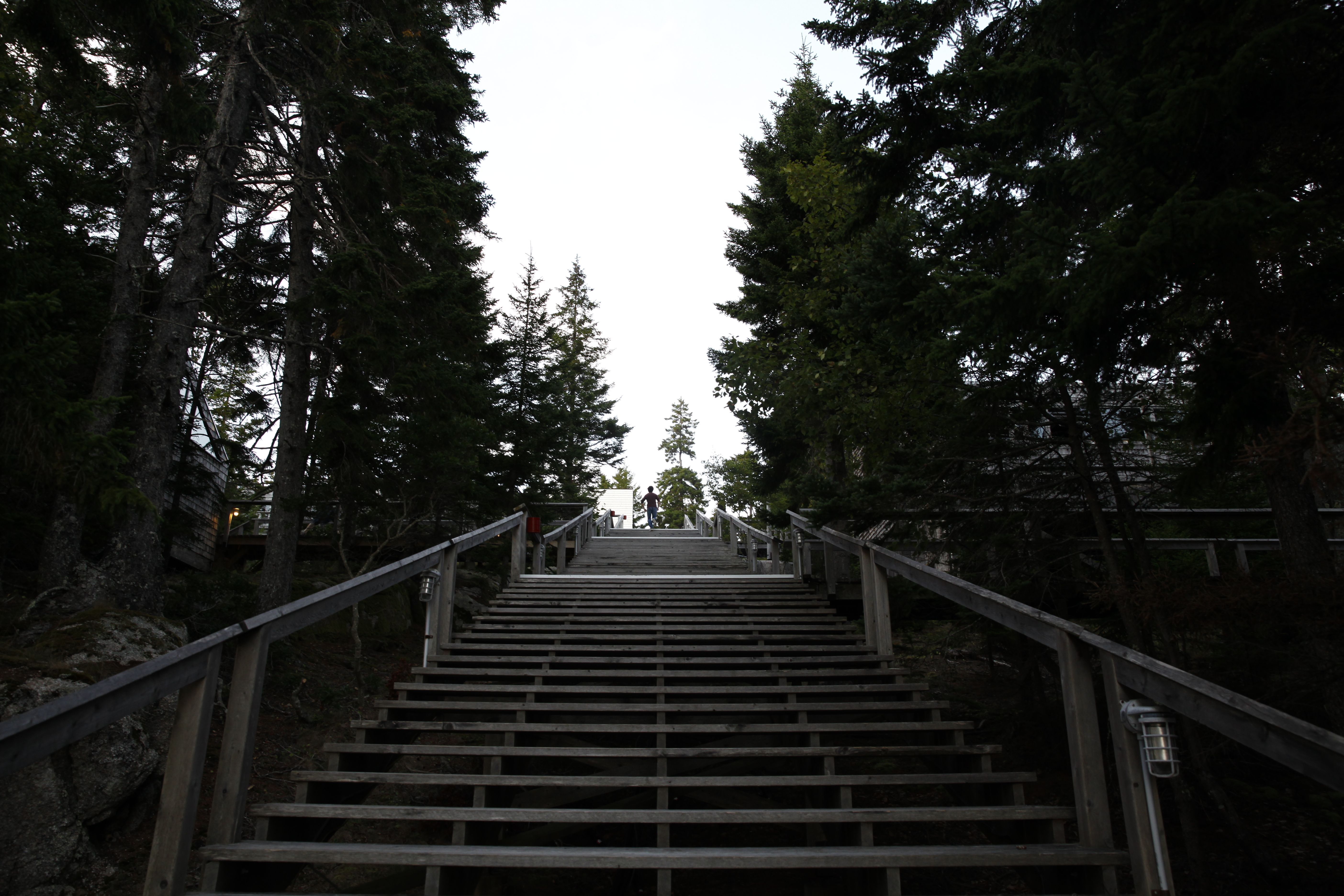 Highlights from Haystack
Hello there. Eleanor here!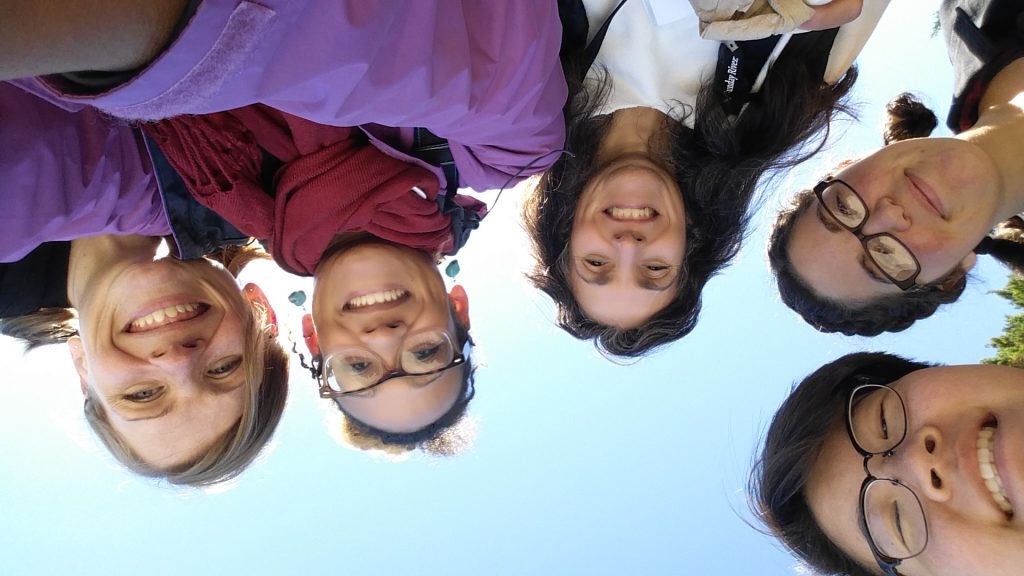 Last weekend, three University of Maine Intermedia MFA and three New Media students along with Intermedia MFA faculty Joline Blais were in attendance at the Haystack Mountain School of Crafts Art Schools Collaborative. I was one of them!
Haystack is an international, non-profit, studio program in the arts, offering six one- and two-week studio workshop sessions to craft-makers and visual artists of all skill levels, led by prominent faculty artists. Haystack also offers a residency program, conferences, a visiting artist series, spring and fall workshops specifically for Maine residents, and workshop series and mentorship programs for Maine high school students. The Art Schools Collaborative invites students and faculty from schools across the United States and Canada to participate in workshops, discussions, and activities.
The weekend was awesome. I learned a lot and Haystack is absolutely beautiful. The best part was meeting so many different people from so many different artistic backgrounds and diverse conceptual interests. It's really an exciting time to be an artist. Here are just a few photos and words from some other members of the team!
JACK SULLIVAN • New Media
"At Haystack I learned something I was previously unaware of: I am an artist. I had always considered myself more of a tech guy: working with camera and editing software, but the creative decisions I make put me at a similar level to the crafters we spent the weekend with. It was gorgeous, friendly, and completely beneficial to both my creative process and my esteem as an artist."
[fusion_builder_container hundred_percent="yes" overflow="visible"][fusion_builder_row][fusion_builder_column type="1_1″ background_position="left top" background_color="" border_size="" border_color="" border_style="solid" spacing="yes" background_image="" background_repeat="no-repeat" padding="" margin_top="0px" margin_bottom="0px" class="" id="" animation_type="" animation_speed="0.3″ animation_direction="left" hide_on_mobile="no" center_content="no" min_height="none"]

SZE WING WONG • New Media
[/fusion_builder_column][fusion_builder_column type="1_1″ background_position="left top" background_color="" border_size="" border_color="" border_style="solid" spacing="yes" background_image="" background_repeat="no-repeat" padding="" margin_top="0px" margin_bottom="0px" class="" id="" animation_type="" animation_speed="0.3″ animation_direction="left" hide_on_mobile="no" center_content="no" min_height="none"]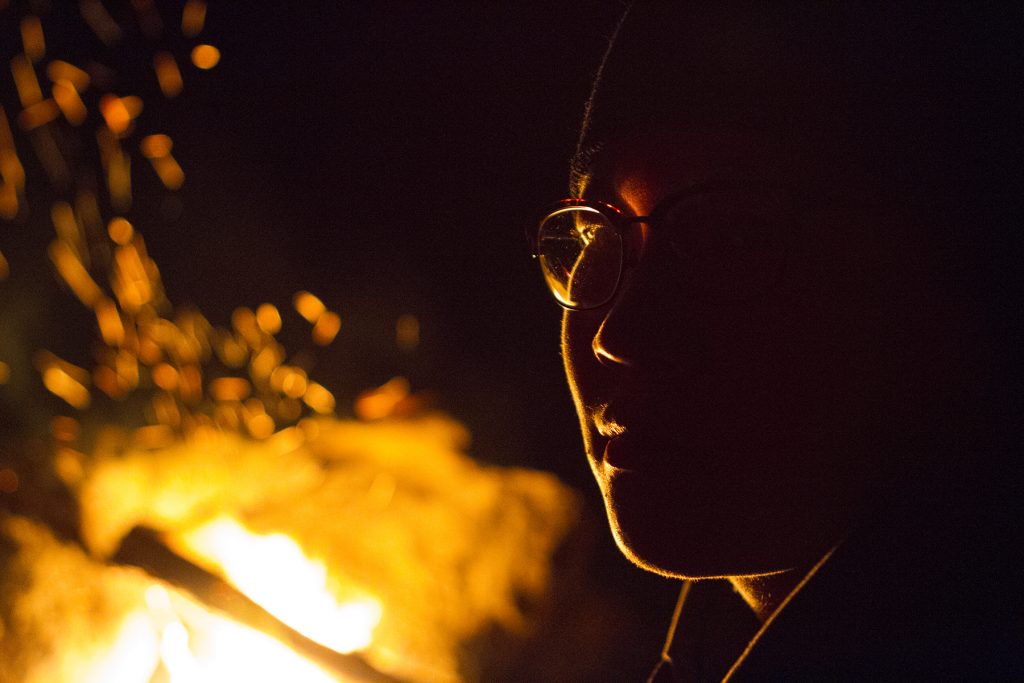 "I was a 4-day islander on Deer Isle this past weekend, with nearly no phone reception and internet connection, fully emerged into the constant discussion and collaboration of art. The architecture of Haystack Mountain School of Crafts is the most impressive to me and I couldn't resist to photograph the beauty of it."
[/fusion_builder_column][fusion_builder_column type="1_1″ background_position="left top" background_color="" border_size="" border_color="" border_style="solid" spacing="yes" background_image="" background_repeat="no-repeat" padding="" margin_top="0px" margin_bottom="0px" class="" id="" animation_type="" animation_speed="0.3″ animation_direction="left" hide_on_mobile="no" center_content="no" min_height="none"]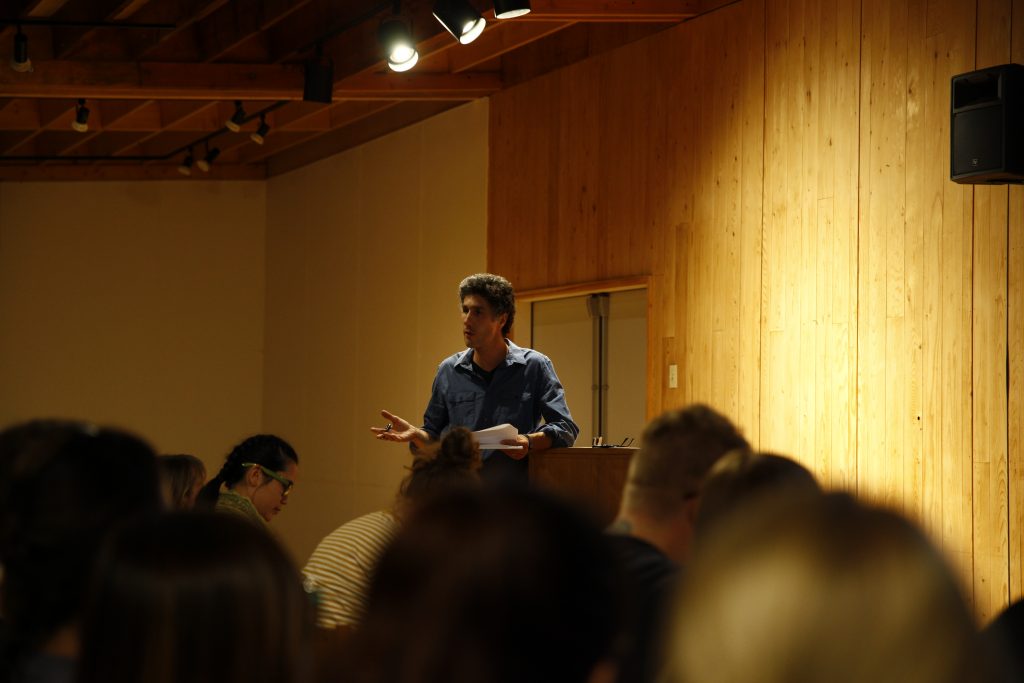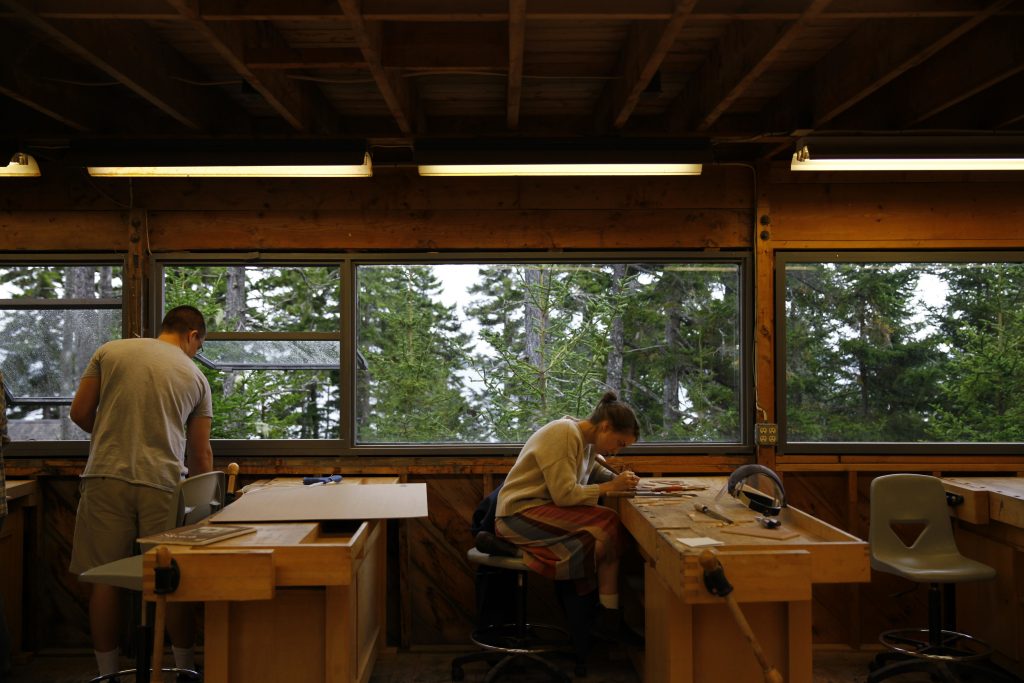 RUTH LEOPOLD • New Media
"Haystack was a really inspirational experience for me. Seeing a large collection of more traditional artwork, as well as having discussions with the student and professional artists, I was encouraged to take my own work to a more personal and meaningful level. Haystack has created a meditative environment in which I was able to escape distractions and focus all my energy toward a very personal creativity."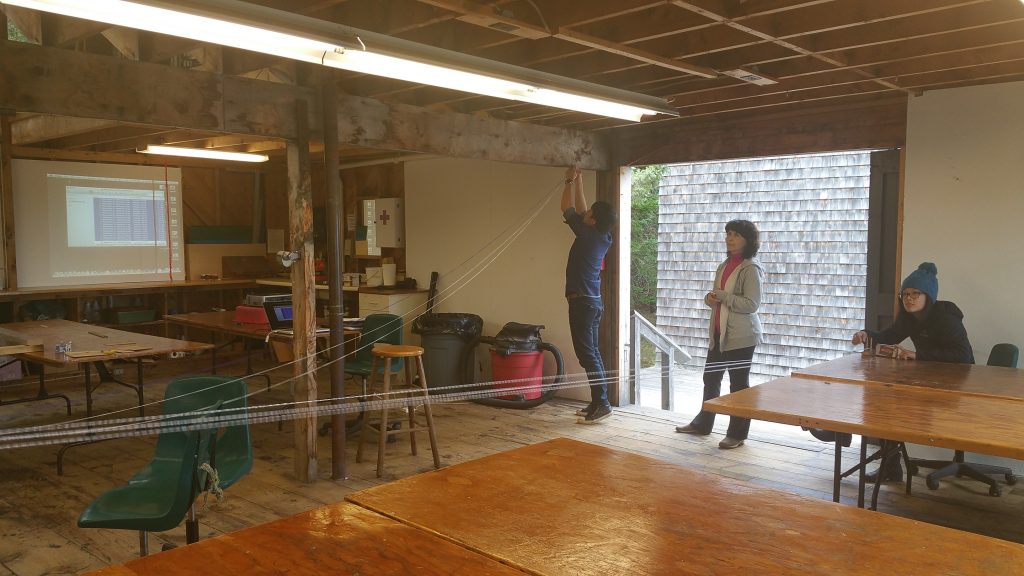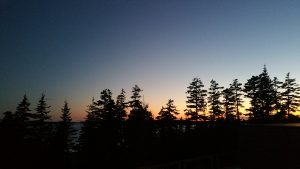 VIRGINIA VALDES • Intermedia MFA
"To all the staff and artists I met at Haystack this past weekend. thank you for the experience! It was a pleasure to visit and work with other artists in such a magical place. Lots of enlightening moments were had, especially listening and talking with Sharon Louden.

The staff were most hospitable and generous in accommodating our needs as they came up. A special thank you goes out to Alexis for offering me her personal camera battery to take pictures during my stay.

As a teacher and mentor I look forward to sharing with students and colleagues my experience at Haystack and recommending they visit and take as many workshops as possible. I thoroughly enjoyed all 4 workshops I went to and was able to take something away that would help me with my work as an artist and my role as an instructor."
[/fusion_builder_column][fusion_builder_column type="1_1″ background_position="left top" background_color="" border_size="" border_color="" border_style="solid" spacing="yes" background_image="" background_repeat="no-repeat" padding="" margin_top="0px" margin_bottom="0px" class="" id="" animation_type="" animation_speed="0.3″ animation_direction="left" hide_on_mobile="no" center_content="no" min_height="none"]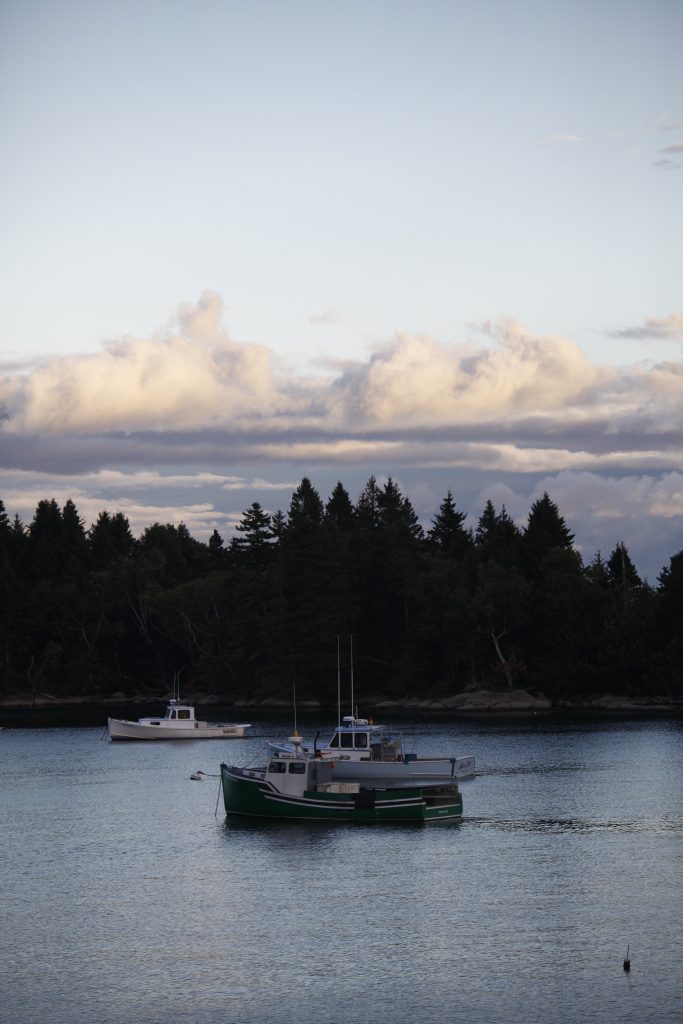 AMY PIERCE • Intermedia PhD • New Media Faculty
"The energy at the Haystack/Art Schools Collaborative was simultaneously exciting and tranquil. I think Paul Sacaridiz, the director of Haystack, expressed it well in his closing remarks when he described it as "exhausting in the best way." It was an intensely immersive experience, jam packed with inspirational talks, artist presentations, lightning presentations by all attendees, hand-on experimental workshops, and formal and informal discussions- punctuated by delicious meals, breathtaking nature walks and exhilarating bonfire conversations that continued well into the night. I learned to make rope, spin cotton and China paint, but those newly acquired skills were beside the point, as risk taking and vulnerability were stressed throughout the long weekend, as we were encouraged not to perfect a certain craft, but to try out new things and push our physical and conceptual boundaries. In line with this year's thematic direction of "Asking Questions," my biggest take-away was challenging how I define my professional identity. In her keynote, artist, editor and activist, Sharon Louden, asked us to not be so quick to separate the business owner out of our definitions of ourselves as artists, while sharing an enormous amount of advice in a refreshingly transparent and practical way. Sheetel Prajapati spoke to the many hats modern artists (herself included) wear (educator, curator, activist, etc…) and shared her vision of these "multiple identities" as horizontal not hierarchal, informing and strengthening each other. This was echoed in Haystack's approach to learning. One of the most exciting parts of this experience for me was seeing the Haystack staff, visiting artists, faculty, and graduate and undergraduate students from multiple diverse academic institutions creating side by side in the workshops, mingling and sharing meals together, engaging in provocative discussions without putting on airs and everyone engaging in the quite difficult task of presenting their work in under two minutes. It was awesome to share in these experiences and I am so grateful to the University of Maine Intermedia Department, the Haystack Mountain School of Craft and to the generous community of engaging artists that I collaborated with there, for this most memorable and transformative experience."
[/fusion_builder_column][fusion_builder_column type="1_1″ background_position="left top" background_color="" border_size="" border_color="" border_style="solid" spacing="yes" background_image="" background_repeat="no-repeat" padding="" margin_top="0px" margin_bottom="0px" class="" id="" animation_type="" animation_speed="0.3″ animation_direction="left" hide_on_mobile="no" center_content="no" min_height="none"]
[/fusion_builder_column][/fusion_builder_row][/fusion_builder_container]