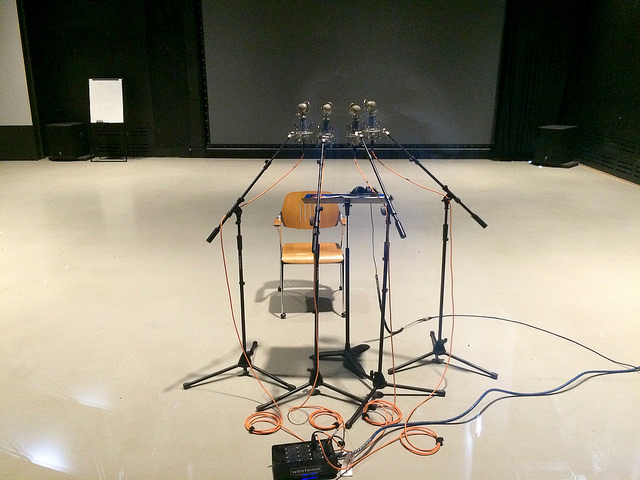 Tuesdays at the IMRC: Experimental avant-garde musician to perform
Experimental avant-garde musician id m theft able will perform for the UMaine community on Tuesday, April 12 at 7p.m. as a part of Tuesdays at the IMRC. This concert is free and open to the public.
id m theft able performs within and without the realms of noise, avant improvisation, sound poetry, and performance using voice, found objects, electronics, and whatever else is available. He has given hundreds of performances across 4 continents in settings ranging from the humblest of squats to the fanciest of festivals. The hear samples of id m theft able's work, visit https://idmtheftable.bandcamp.com
Tuesdays at the IMRC is sponsored by the UMaine Intermedia MFA and New Media Departments, the UMaine Cultural Affairs/Distinguished Lecture Series, the Skowhegan School of Painting and Sculpture and the Correll Professorship in New Media. Visit http://www.intermediamfa.org for more information.