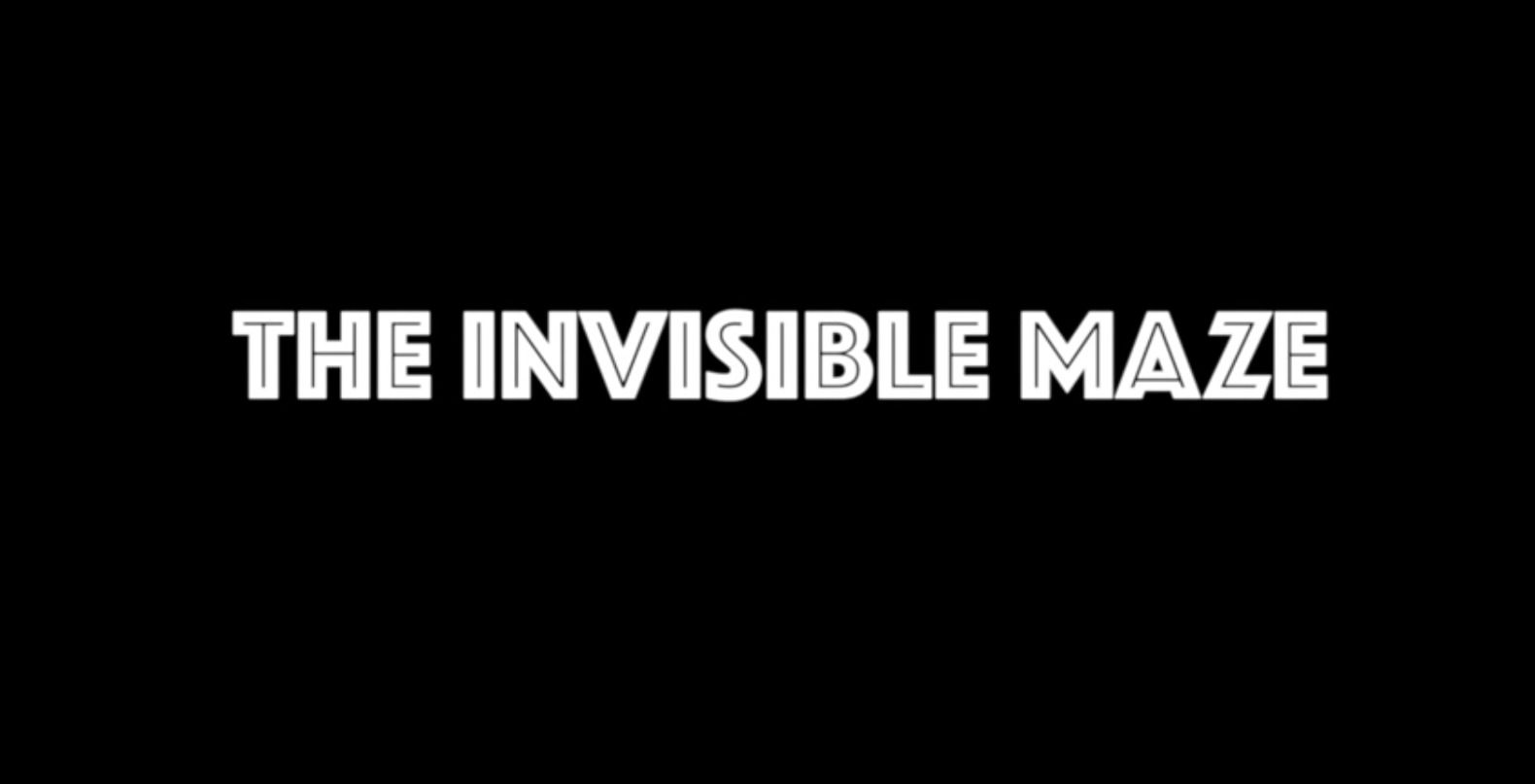 Class Project: The Invisible Maze
Physical Computing, a course taught by Mike Scott, engaged New Media and Intermedia students in the construction of an "Invisible Maze." The construction of the maze relied on the advanced use of cameras, motion tracking software, and a collaborative approach.
[fusion_builder_container hundred_percent="yes" overflow="visible"][fusion_builder_row][fusion_builder_column type="1_1″ background_position="left top" background_color="" border_size="" border_color="" border_style="solid" spacing="yes" background_image="" background_repeat="no-repeat" padding="" margin_top="0px" margin_bottom="0px" class="" id="" animation_type="" animation_speed="0.3″ animation_direction="left" hide_on_mobile="no" center_content="no" min_height="none"]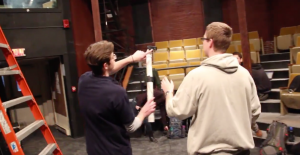 Users who travel the maze must guide themselves by relying on their sense of sound and decision-making abilities. The invisible maze show cases not only the technical abilities of the students, but also the creative ways in which they were able to implement those skill sets.
The students involved in the course prototyped their initial maze in the Cyrus Pavilion theatre, and then moved to the IMRC's APPE Space, where they allowed other students to try the maze out for themselves.
Below is a video highlighting the efforts of these ambitious students.
[/fusion_builder_column][fusion_builder_column type="1_1″ background_position="left top" background_color="" border_size="" border_color="" border_style="solid" spacing="yes" background_image="" background_repeat="no-repeat" padding="" margin_top="0px" margin_bottom="0px" class="" id="" animation_type="" animation_speed="0.3″ animation_direction="left" hide_on_mobile="no" center_content="no" min_height="none"][fusion_youtube http://www.youtube.com/watch?v=0kIWg9_7Ffg&w=560&h=315/][/fusion_builder_column][/fusion_builder_row][/fusion_builder_container]