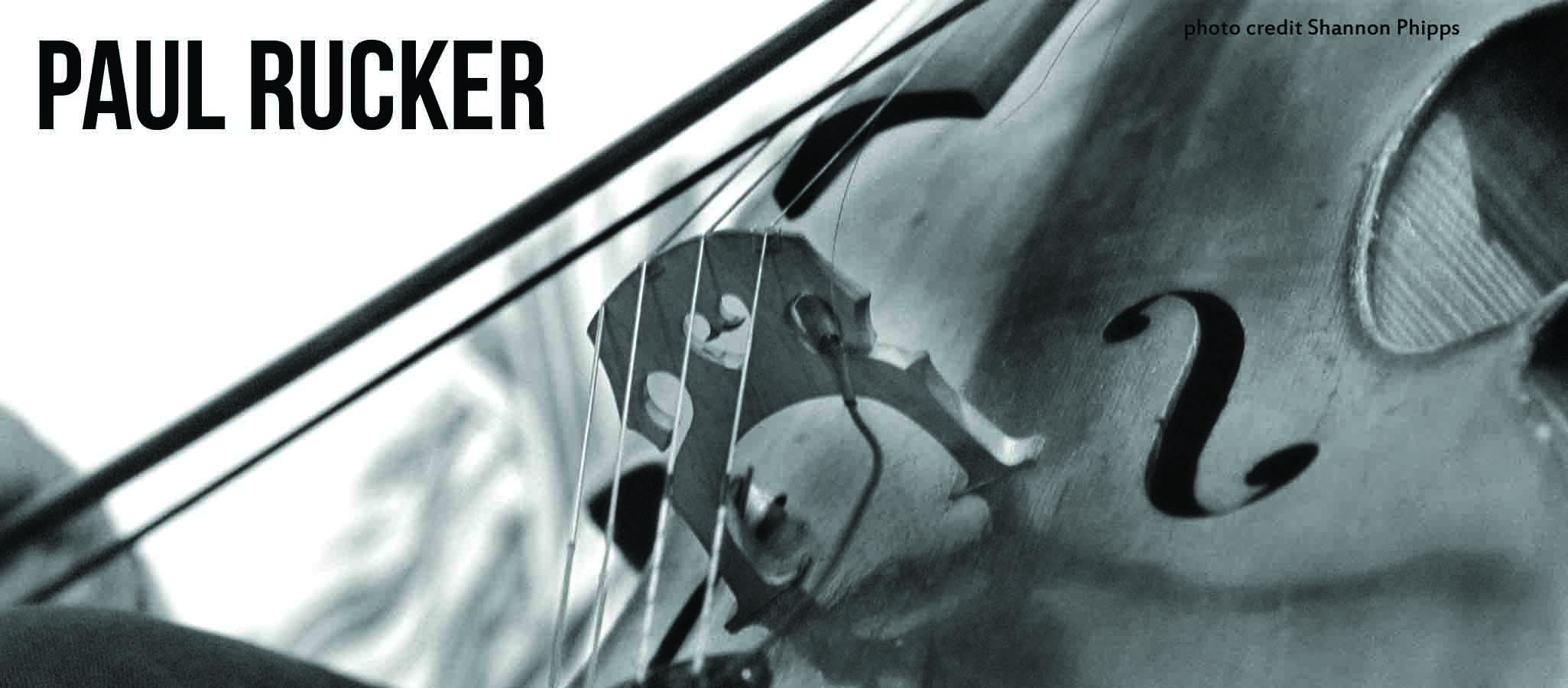 Paul Rucker Performance and Lecture
The University of Maine's Intermedia MFA program is pleased to welcome Paul Rucker as the next visiting artist for our fall guest lecture series. He will be performing with his cello and presenting on recent projects Tuesday, November 18th at 7:00 PM in Room 104 of the IMRC, Stewart Commons.
Paul Rucker is a visual artist, composer, and musician who combines media, often integrating live performance, sound, original compositions, and visual art. His work is the product of a rich interactive process, through which he investigates community impacts, human rights issues, historical research, and basic human emotions surrounding a subject.
Rucker has received numerous grants, awards, and residencies for visual art and music. In 2012, he received an award for Visual Art from the Creative Capital Foundation, a 10-week residency at Headlands Center for the Arts in California, the Conductive Garboil Grant, a Grant for Artists Projects from Artist Trust, and an Artist Project Grant and Gallery Show from 4Culture. Seattle-area organizations that he has received project funding from in the past include: Seattle Mayor's Office of Arts & Cultural Affairs, Washington State Arts Commission, King County Site Specific, 4Culture, Artist Trust, and Photo Center NW. He has also received funding from the South Carolina Arts Commission.
As a musician and director, Rucker plays in various situations, from solo cellist to leading his LARGE ENSEMBLE of 22 musicians. He was awarded Best Emerging Artist as well as Outside Jazz Ensemble of the Year by Earshot Jazz, and Jazz Artist of the Year by the Seattle Music Awards. Rucker regularly plays as a solo cellist, including past performances at the Jacksonville Jazz Festival and The Stone in New York City. He was invited by legendary filmmaker David Lynch to perform for the opening of Lynch's film, Inland Empire.
As a public artist, Rucker has created work for the Museum of Flight in Seattle, 4Culture, and the City of Tacoma, WA. Past residencies include Blue Mountain Center, Ucross Foundation, Art OMI, Banff Centre, Pilchuck Glass School, and the Rockefeller Foundation Study Center in Bellagio, Italy. In 2011, Rucker was commissioned to create the fine arts poster for Bumbershoot Arts and Music Festival in Seattle.
For more on Paul Rucker please visit paulrucker.com
For questions regarding this event and the fall visiting artists, please send messages to sarah.hollows@maine.edu
The Masters of Fine Arts in Intermedia at the University of Maine provides substantial advanced study for individuals interested in interdisciplinary study in the arts. The program emphasizes intensive development of students' creative and innovative abilities through a diverse engagement with multiple research processes, critical thinking skills and creative production tools and technologies. The visiting artist series supports and reflects the wide variety of disciplines represented by the program including but not limited to: Art, New Media, Theater, Dance, Philosophy, Art History, Engineering, Communications, Media Studies, Music, Psychology, Natural Sciences, and others.
The IMRC Researcher in Residence Program is made possible by support from the Intermedia MFA Program, the Skowhegan School of Painting and Sculpture, the Department of New Media, The University of Maine Cultural Affairs/Distinguished Lecture Series, and the Alston D. and Ada Lee Correll New Media Fund.