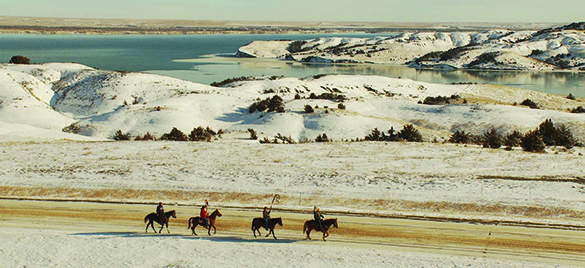 Film Screening: Dakota 38, May 1 @ 7PM in 104 IMRC
A film screening of Dakota 38, Thursday, May 1 at 7pm in 104 IMRC.
Jim Miller, a Native spiritual leader and Vietnam veteran, found himself in a dream riding on horseback across the great plains of South Dakota. Just before he awoke, he arrived at a riverbank in Minnesota and saw 38 of his Dakota ancestors hanged. At the time, he knew nothing of the largest mass execution in United States history.
Four years later, embracing the  message of the dream, Jim and a group of riders retrace the 330-mile route of his dream on horseback from Lower Brule, South Dakota to Mankato, Minnesota to arrive at the hanging site on the anniversary of the execution.