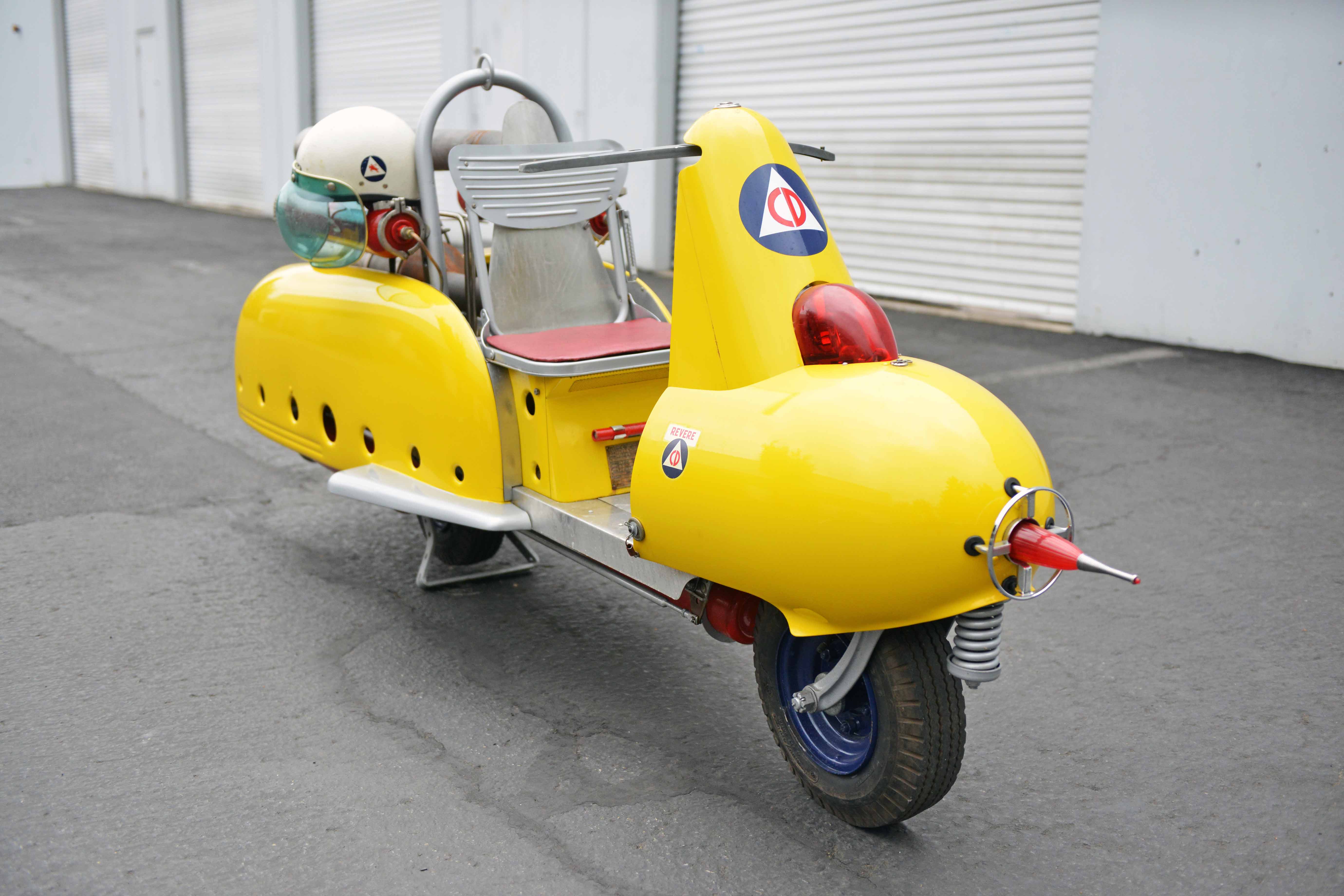 Artist in Residence Randy Regier: Building Bridges to Childhood
After a decade of immersing himself in his artwork, Randy Regier returned to the University of Maine Intermedia MFA program on October 23, 2018 to share his vision with students and faculty. Regier, who was an instructor in the program in 2009, is now an artist based out of Kansas, with a unique way of exploring childhood memories and remaking them into works of art. Born in 1964 in Omaha, Nebraska, Regier grew up with parents who were avid car fanatics. Both enjoyed drag racing and had frequent lengthy discussions about the various nuances of vehicles of the age. These formative years were a backdrop for what would become a lifelong passion for Regier.
Regier obtained a BFA in Sculpture at Kansas State University and later an MFA in Studio Arts and Theory at Maine College of Art. He states, "My entire life has been spent in the company of toys, cars and tools, but my mind has always wandered toward literature and questions about purpose and aesthetics. Thankfully, I've found the arts, where I can be who I need to be, as I come to know and understand what that is."
At first glance the pieces he creates look like toys from a by-gone era, futuristic to be sure, but with a depth and feel that make them seem like antiques. This is on purpose, as he finds toys that he remembers playing with as a child, and re-invents them into visions of what could have existed. This re-envisioning is a cornerstone of his work. He uses images from concept cars, or found pieces as a basis for his designs. Even the paints, right down to their unusually named tones from authentic manufacturers, and the body forms are recreations of a specific concept that may have once existed, but the final pieces are uniquely modern. Combined with authentic looking packaging and inventive branding, it is easy to forget these pieces were just made.
For more information and more artwork by this artist visit Randy Regier's website.
Intermedia News by Tilan Copson