Without Borders Festival and Thesis Exhibition Comes to Lord Hall Gallery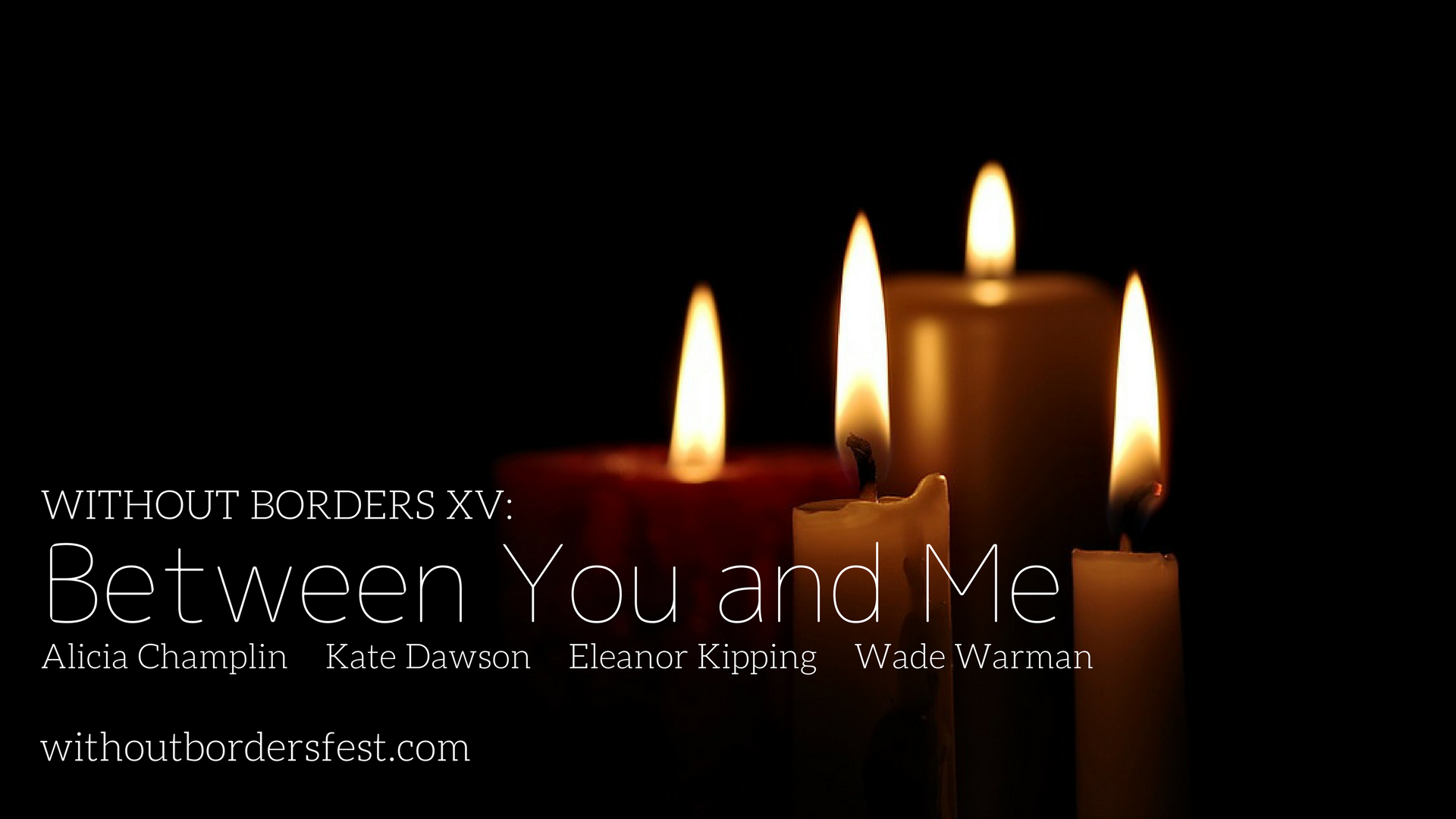 Orono – Lord Hall Gallery is pleased to present Between You and Me, the 15th annual Without Borders Festival and thesis exhibition. The festival will showcase the work of UMaine Intermedia MFA candidates Alicia Champlin, Kate Dawson, Eleanor Kipping and Wade Warman. Between You and Me will run from May 17th to June 30th with an opening reception on Thursday, May 17th at 5:00 p.m. The opening reception will also be followed by a performance in the Innovative Media Research and Commercialization Center AP/PE Space at 7:30 p.m.
Diverse in medium and methodology, this exhibition presents a range of intermedial practices that explore themes of interpersonal mediation, such as identity, sexuality, spirituality, and communication. Through experimental hybridizations of installation, sound, performance, sculpture, and electronic media, Warman, Kipping, Dawson and Champlin find common cause in the expression of relationships, especially those of individuals interfacing with the social systems that define them. 
Lord Hall Gallery and the IMRC Center are located on the University of Maine campus in Orono. To learn more visit: http://withoutbordersfest.com/
Gallery Artists
Alicia Champlin Alicia is a multimedia/performance artist working with algorithms, sound, video, and data to question notions of self and the interpersonal in a networked age. Some recurring themes in Alicia's work include artificial life modeling, social media, biohacking, Zen philosophy, agency, and authorship. As she weaves these threads together with networked communication as a model, the systematic outcome is the evolution and emergence of a generative performance practice. aliciachamplin.cartographile.com
"I Am Sitting…", performance installation
May 16, 7:30 p.m.
IMRC AP/PE Space
Kate Dawson Artist and sex educator Kate Dawson explores ideas of self-love, self-care, embodied knowledge, queer identity, and sexuality. She employs feminist performance art methods, experimental documentary forms, experiential somatic research, and radical self-care practices in her creative work. She studies with artist and sex educator Betty Dodson and is a certified Bodysex Workshop facilitator. This training continues to inform her art practice. Dawson's aim is to bring feminist self-care practices and rituals into art spaces.  
Eleanor Kipping As an artist/activist, Eleanor explores the embodied experience(s) of the Black female as Other in the United States regarding colorism, racial passing, hair politics, and sexuality while investigating the gains and losses that derive from these experiences, and how they might be explored at the intersection of installation, performance, and social practice. Using a historical and sociological Black feminist lens, Eleanor aims to invite audiences into spaces in which they may consider their role(s) in these constructs and cultural relations, regardless of race, experience or identity. eleanorkipping.com 
Wade Warman Wade Warman creates kinetic sculptures that explore the human condition through the lenses of dark humor and theology. wadewarman.com