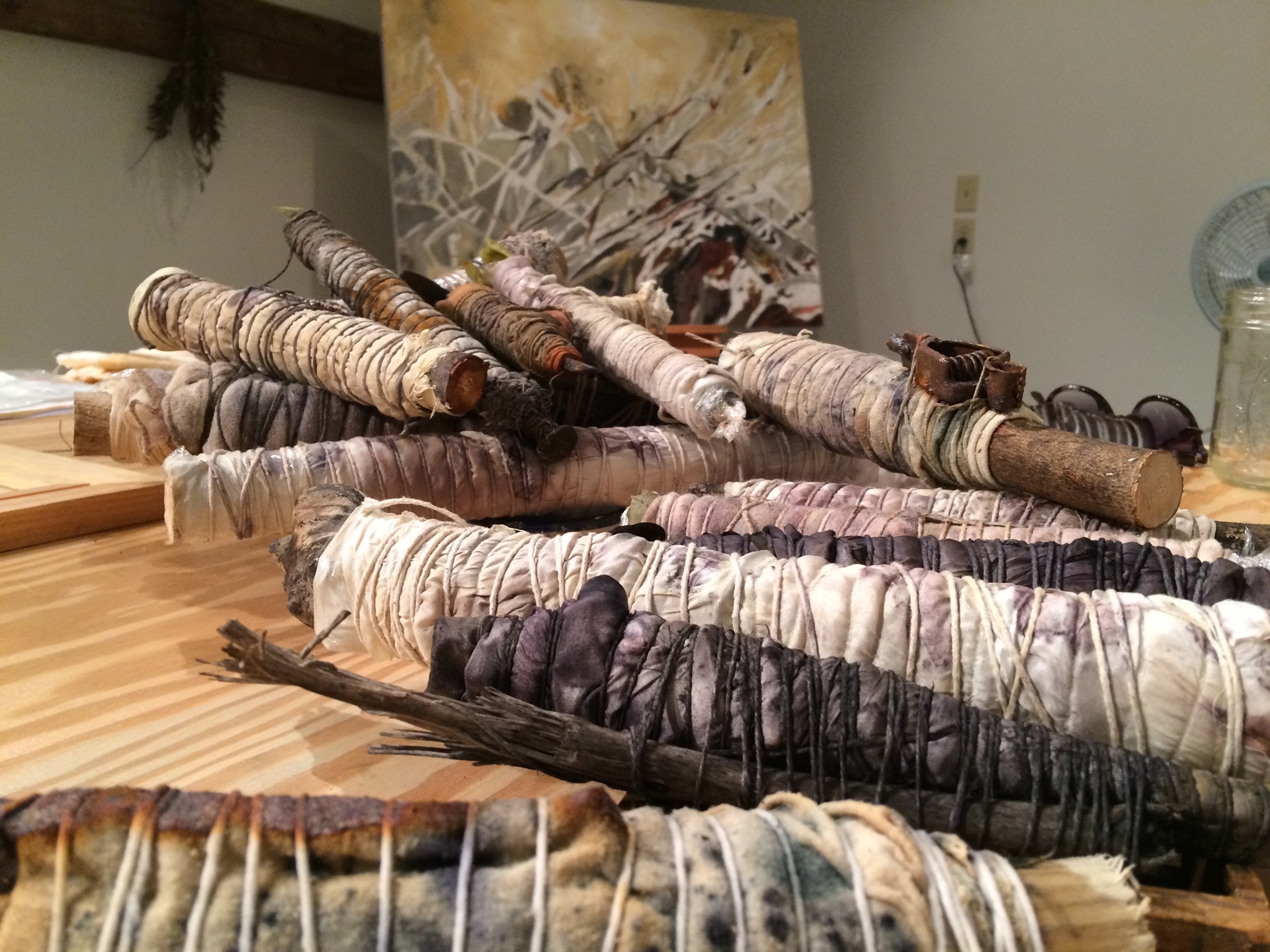 Artist as Laborer: Susan Smith to present at IMRC Center
On Tuesday, April 25th at 7 p.m., artist, and UMaine Intermedia MFA Faculty member will present her work as a part of Tuesdays at the IMRC, the Intermedia MFA program's visiting artist lecture series.
Susan lives in the small town of Dover-Foxcroft, where she has seen the impact of a town that has been hit with an economic crisis. As the result of the disappearance of local industry and businesses, what remains are the shells of empty homes and acres of barren farmland. Susan's work is in response to these sites, "these places of loss," as she describes them. Susan is also an educator and a former landscaper. Her work as an artist develops at the intersection of these roles through site-specific projects that address the environment through the use of sustainable methods and materials.
Susan states, "As an artist, I express our relationship to the natural world, but also important to me is the relationship of the worker to the land…Prints made from the plant material growing in what once were a field of crops, rubbings from the worn barn wood, and a garden I reclaimed from overgrowth have all contributed to the body of work, and places of engagement." Much of Susan's work is also socially engaged and invites audience members to participate in the completion and facilitation of the works.
All presentations take place at the IMRC Center at the University of Maine, at 7 p.m., and are free and open to the public.
This series is made possible through the generous support of The UMaine Cultural/Affairs Distinguished Lectures Fund, Skowhegan School of Painting and Sculpture, The VIA Agency, Correll Professorship in New Media, and the UMaine Intermedia and New Media Departments.