2016 Students
Duane Ingalls
Yet in the 2nd year of the MFA, Duane I. is an Adjunct in Music/Arts @ UMeMachias,
a solo&ensemble gigging musician 'round eastern Me, and an experimental artist often
involving performance hither & thither.
---
Steve Norton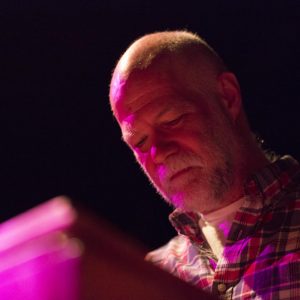 Steve Norton has been a composer and improvising musician for over 30 years. Currently, he seeks to bring the outside world into his work via field recording and topical decisions which engage social and ecological issues as opposed to insular aesthetic or formal concerns.
---
Adam Paul
Adam is a second year IMFA student who focuses on intersects between conscious and unconscious thought. He is interested in using manipulation to create unexpected and impossible imagery based on the subjective experiences of dreams and illogical thought processes.