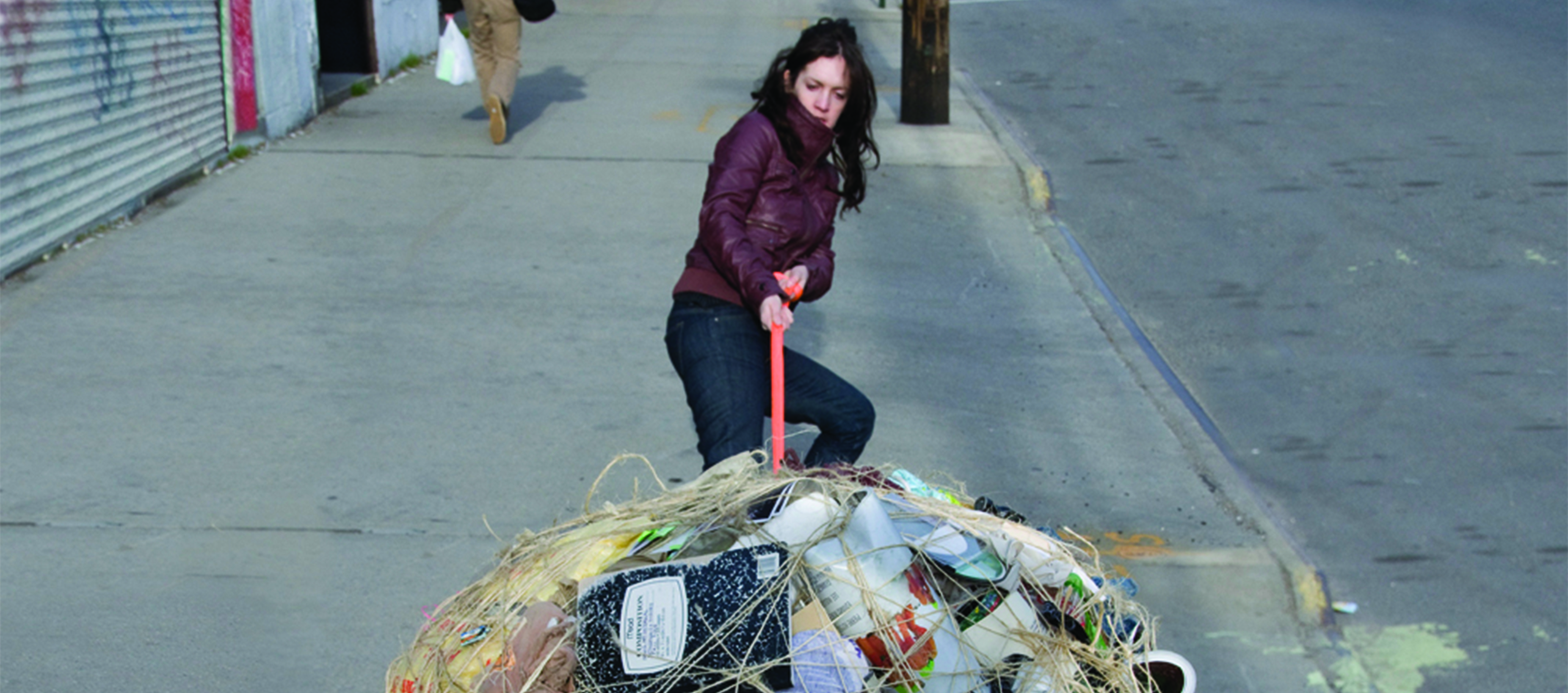 Mary Mattingly Visiting Artist Talk
The University of Maine's Intermedia MFA program is pleased to welcome Mary Mattingly as our next visiting artist for our fall guest lecture series. She will be presenting on her practice and recent projects Tuesday, October 28 at 7:00 PM in Room 104 of the IMRC, Stewart Commons.
Mary Mattingly is an artist based in New York whose work involves making mobile, interdependent ecosystems that include shelter and public spaces, and that cycle food, energy, and water through "living machines." Mattingly's work has been exhibited at the International Center of Photography, Seoul Art Center, The New York Public Library, the Palais de Tokyo, and the deCordova Museum. She recently participated in MoMA PS1's "Expo 1" with Triple Canopy Magazine and the smARTpower project in the Philippines with the US Department of State and the Bronx Museum of the Arts. She has received grants and fellowships from the James L. Knight Foundation, Skowhegan Center for Painting and Sculpture, the Harpo Foundation, New York Foundation for the Arts, the Jerome Foundation, Eyebeam Center for Art and Technology, and the Art Matters Foundation.  In 2012 she launched the Flock House Project: three spherical living-systems that were choreographed through New York City's five boroughs. Mattinglyalso founded the Waterpod Project, a barge-based public space containing an autonomous habitat that migrated through New York's waterways. Her work has been featured in Aperture Magazine, Art in America, Artforum, ArtNews, Sculpture Magazine, The New York Times, Financial Times, Le Monde Magazine, The New Yorker, The Wall Street Journal, and on BBC News, MSNBC, Fox News, News 12, NPR, WNBC, New York 1, and Art21. Her writings were included in Nature, edited by Jeffrey Kastner in the Whitechapel Documents of Contemporary Art series.
The Masters of Fine Arts in Intermedia at the University of Maine provides substantial advanced study for individuals interested in interdisciplinary study in the arts. The program emphasizes intensive development of students' creative and innovative abilities through a diverse engagement with multiple research processes, critical thinking skills and creative production tools and technologies. The visiting artist series supports and reflects the wide variety of disciplines represented by the program including but not limited to, Art, New Media, Theater, Dance, Philosophy, Art History, Engineering, Communications, Media Studies, Music, Psychology, Natural Sciences, and others.
The IMRC Researcher in Residence Program is made possible by support from the Intermedia MFA Program, the Department of New Media, The University of Maine Cultural Affairs/Distinguished Lecture Series, and the Alston D. and Ada Lee Correll New Media Fund.