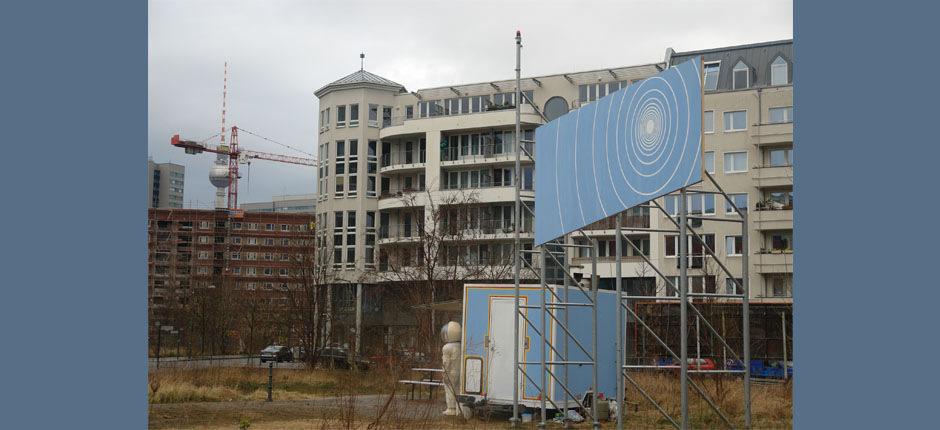 Artist Lecture Feb 25th: Daniel Bozhkov
The University of Maine Intermedia MFA program is pleased to announce the second presenter, Daniel Bozhkov, for their Spring 2014 Visiting Artist series, co-sponsored by The Skowhegan School of Painting and Sculpture. The artist will present a public lecture on Tuesday, February 25th at 7pm in 104 IMRC, Stewart Commons on the University of Maine campus in Orono.
Born in Bulgaria and based in New York City, Daniel Bozhkov employs a variety of media from fresco paining to performance and video. Bozhkov enters the worlds of genetic science, department mega-stores, world-famous tourist-sites, as an intruder/visitor who produces new strains of meaning into seemingly closed systems. In many of his pieces he takes on roles of various tradesmen. In past projects he has apprenticed himself to bakers, airplane pilots and other kinds of workers, learning their talents and employing his own. Bozhkov describes this position, "As a collaborator with reality, I try to set in motion a process of accelerated archeology that is faster than the institutions' built-in obsolescence".
Bozhkov is a recipient of 2012 Foundation for Contemporary Arts Grant, 2007 Chuck Close Rome Prize of the American Academy in Rome, and of grants from the National Endowment for the Arts, Andy Warhol Foundation and Art Matters. He has shown at P.S.1 Contemporary Art Center, NYC; Queens Museum of Art, NYC; Santa Monica Museum of Art, Los Angeles; Arthouse at Jones Center in Austin, Texas. His work has been presented in international exhibitions such as the 6th Liverpool Biennial in the UK, 2010; 6th Mercosul Biennial in Porto Alegre, Brazil, 2007; 9th Istanbul Biennale, Turkey 2005; and the 1st Moscow Biennial, Russia, 2005. Daniel Bozhkov is an Associate Professor of Art at Hunter College, CUNY, and is represented by Andrew Kreps Gallery in New York City.
The Masters of Fine Arts in Intermedia at the University of Maine provides substantial advanced study for individuals interested in interdisciplinary study in the arts. The program emphasizes intensive development of students' creative and innovative abilities through a diverse engagement with multiple research processes, critical thinking skills and creative production tools and technologies. The visiting artist series supports and reflects the wide variety of disciplines represented by the program including but not limited to, Art, New Media, Theater, Dance, Philosophy, Art History, Engineering, Communications, Media Studies, Music, Psychology, Natural Sciences, and others.
For more about the artist, please visit: www.andrewkreps.com
These events are sponsored by the Intermedia MFA Program, the Department of New Media, the University of Maine Cultural Affairs / Distinguished Lecture Series and the Correll Professorship in New Media.
For more information contact Bethany Engstrom at bethany.engstrom@umit.maine.edu