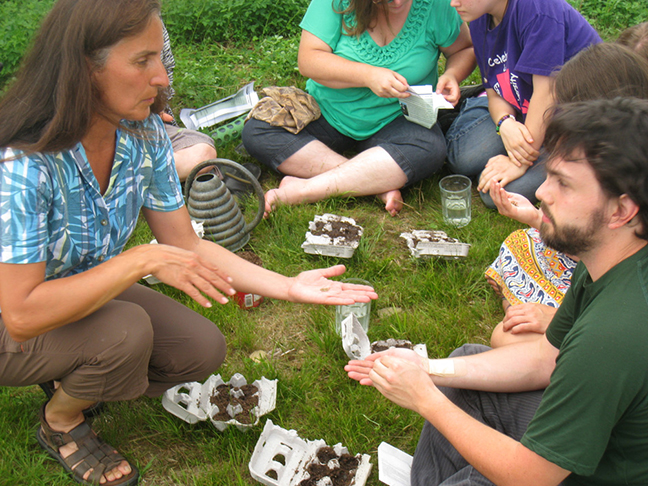 IMFA Faculty Member Joline Blais Featured in Panel at Waterfall Arts October 23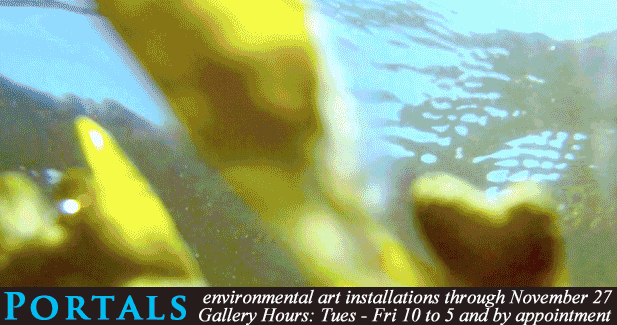 IMFA faculty meber Joline Blais, will join five other artists featured in the current exhibition, "Portals: Environmental Art Installations," at Waterfall Arts in Belfast to speak together about their work on Wednesday, October 23 at 7 pm. The exhibition is designed to invite the audience, through the "portals" of the artwork, into a dialogue about environmental sustainability.
"If you have ever wondered what environmental art is, or have never heard of it, this is a great opportunity to hear some practitioners discuss their work," said Martha Piscuskas, Director of Programming.
Joline Blais will address her community collaboration Healing Seeds, Barbara Andrus and Alan Crichton will discuss work in natural materials, Krisanne Baker focuses on projections of water issues, Vermont artists Elizabeth Billings and Michael Sacca, the recipients of the first Georges River Land Trust Artist Residency will present their visualizations.
For more information, please visit: http://www.waterfallarts.org/Maine-Art-Centers/waterfall-arts-calendar/all-other-events/details/538-portals-environmental-artists-panel-discussion-waterfall-arts-belfast-maine