IMFA Associate for Critical Engagement Leon Johnson Announced as Newell Scholar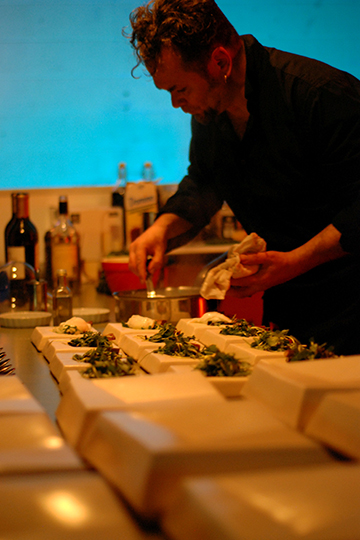 Associate for Critical Engagement Leon Johnson Announced as Newell Scholar
Georgia College is proud to welcome Leon Johnson as the Martha Daniel Newell Visiting Distinguished Scholar for the spring 2014 semester.
Johnson is an educator and convergent media artist. His work includes painting, sculpture, installation, performance, food events, print media, video, photography, bookmaking and curatorial practices.
Born in Cape Town, South Africa, Johnson now lives in Detroit where he is involved in theater productions, community engagements, art making and education. He also co-directs Salt & Cedar Letterpress with his partner Megan O'Connell, and is the co-founder of the experimental school, Emergent Futures Lab.
"We are very excited to have Leon Johnson as our Newell Scholar," said Bill Fisher, chair of the Department of Art and member of the Newell Scholar Committee. "Leon will enhance our diversity of thought and foster a wide-reaching collaborative spirit through his involvement with many departments, community organizations, regional artisans and local businesses."
Johnson will host several open lectures during his time at Georgia College and will teach a cross-disciplinary seminar for students.
The Martha Daniel Newell Visiting Distinguished Scholar Program was established in 2011 with an endowment from Georgia College alumna, Martha Daniel Newell, '42.
The program is designed to reinforce Georgia College's liberal arts mission by providing a rare and exciting opportunity for the college community to work alongside a nationally recognized scholar-in-residence.
Newell Visiting Scholars are a source of intellectual stimulation for students and faculty and provide an opportunity to bring new perspectives in knowledge and teaching to Georgia College.
For more information on the Newell Scholar program, visit gcsu.edu/newellvisitingscholar.