Tuesdays at the IMRC: Lilly McElroy
March 5, 2019 @ 7:00 pm

-

8:00 pm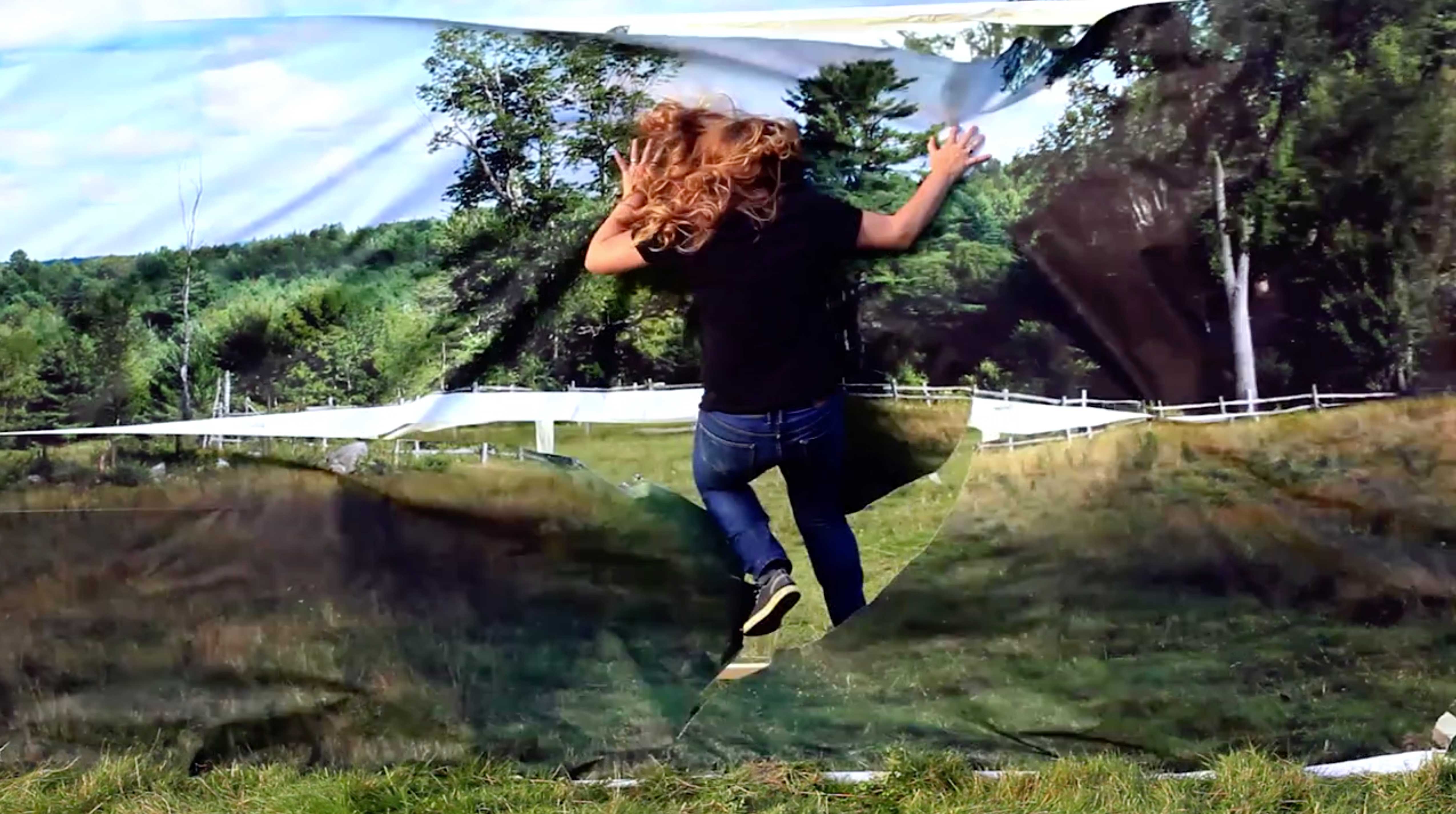 In Lilly McElroy's words: "The artistic projects I pursue are a reflection of my complex relationship with the American West and explore what it means to be an American in a time of diminished expectations. I perform for the camera, enacting gestures that reflect a sense of quixotic hopefulness as well as a desire for control over subjects as ungovernable as nature. My performances take a variety of forms and allow me to engage with others or insert myself into the landscape. It is though these projects that I attempt to develop authentic ties to my own experiences, to give the cliche new and personal meaning."
The Intermedia MFA Tuesdays at the IMRC Lecture Series provides the UMaine, Orono and Bangor community with a diverse schedule of compelling speakers, and performances by contemporary and interdisciplinary artists and performers from around the country and world.
All events are free, open to the public and take place at the Innovative Media Research Commercialization Center, located in Stewart Commons at the University of Maine, at 7 p.m. On Tuesdays.
The following artists will present in the Spring 2019 Tuesday's at the IMRC Lecture Series:
February 5 — Joanne Arnold
February 26 — Nyeema Morgan
March 5 — Lilly McElroy
April 2 — Frank Mauceri
April 16 — Kemi Ilesanmi
For more information, visit the Intermedia Program website.