---
---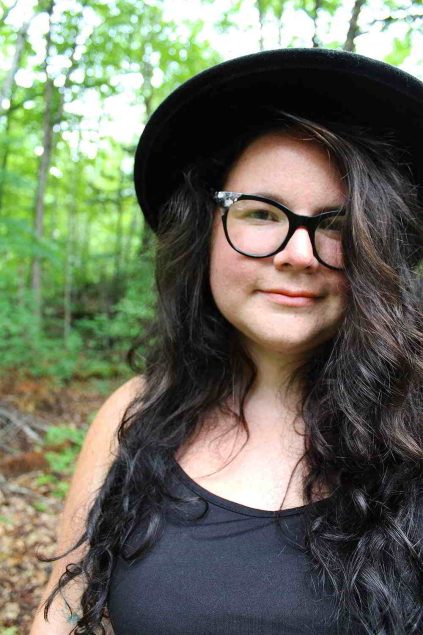 Rebecca Morgan is a professional artist and educator based in a small town in Maine. Her interest in sculpture and wearable forms originated from her stay at the University of Maine. She graduated with a Bachelor's in Art Education and a Bachelor's in Fine Art with a concentration in sculpture. Her work involves various mediums, including textiles, poetry, sculpture, and performance. This array of skill sets allows her to create sculptural dress forms and wearable art.  
Her artist practice focuses on communicating and reflecting upon female identity and mental health through symbolism, trauma, and social standards through wearable art. She creates a platform for her audience to think critically and understand mental illness due to trauma experienced throughout one's lifetime. Through sharing her own experiences with trauma, she weaves in the importance of art as a form of alternative medicine that can create healing within one's psyche and fight the stigma that has a substantial threshold on society.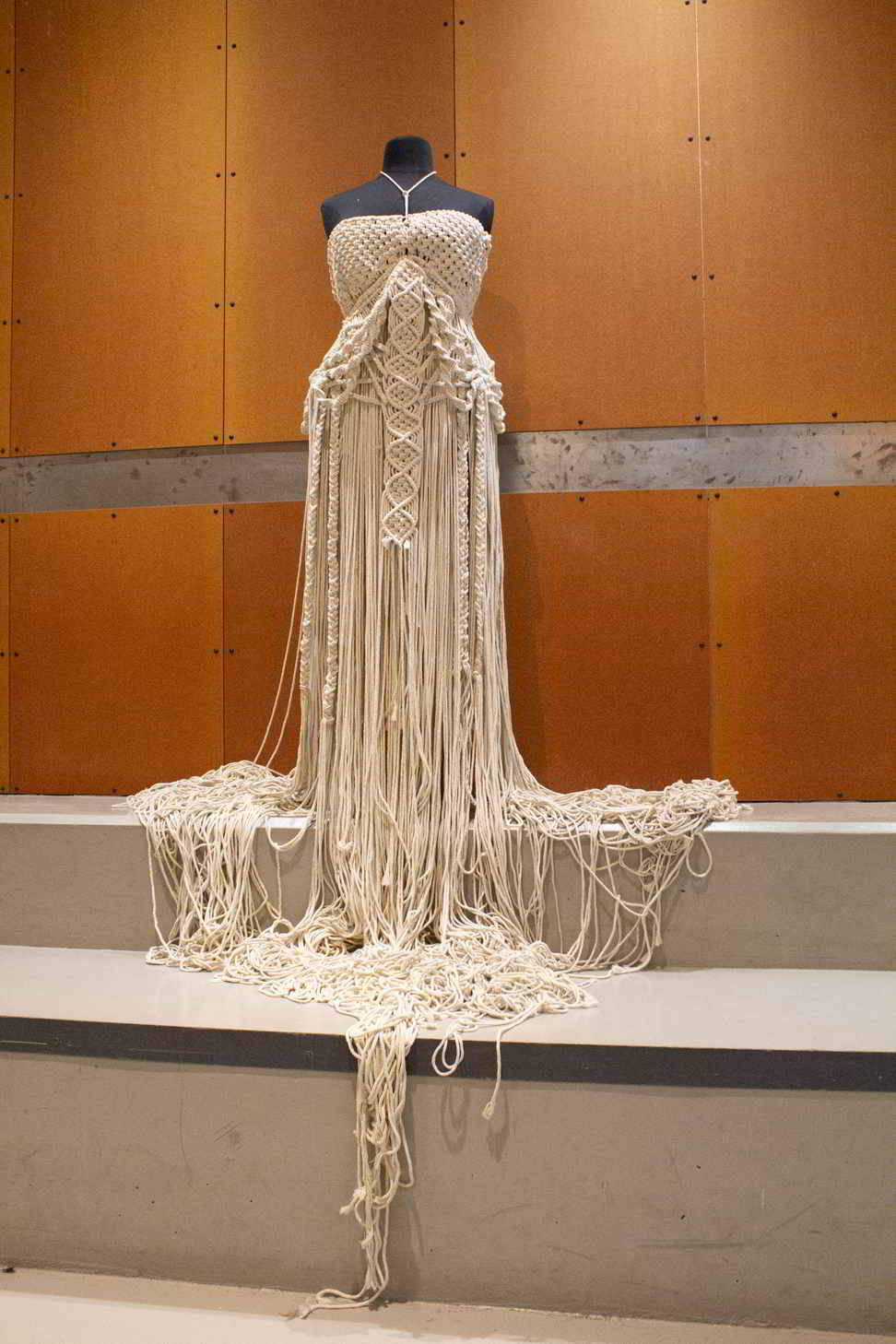 Bound by Craft, Macrame, 2019
Bound by Craft is a physical representation of unrealistic social standards in the high art world. Women are bound by cultural and social expectations from the past that are still present in society. These expectations tend to make up a woman's self-identity and how she is perceived not only in society but in the art world.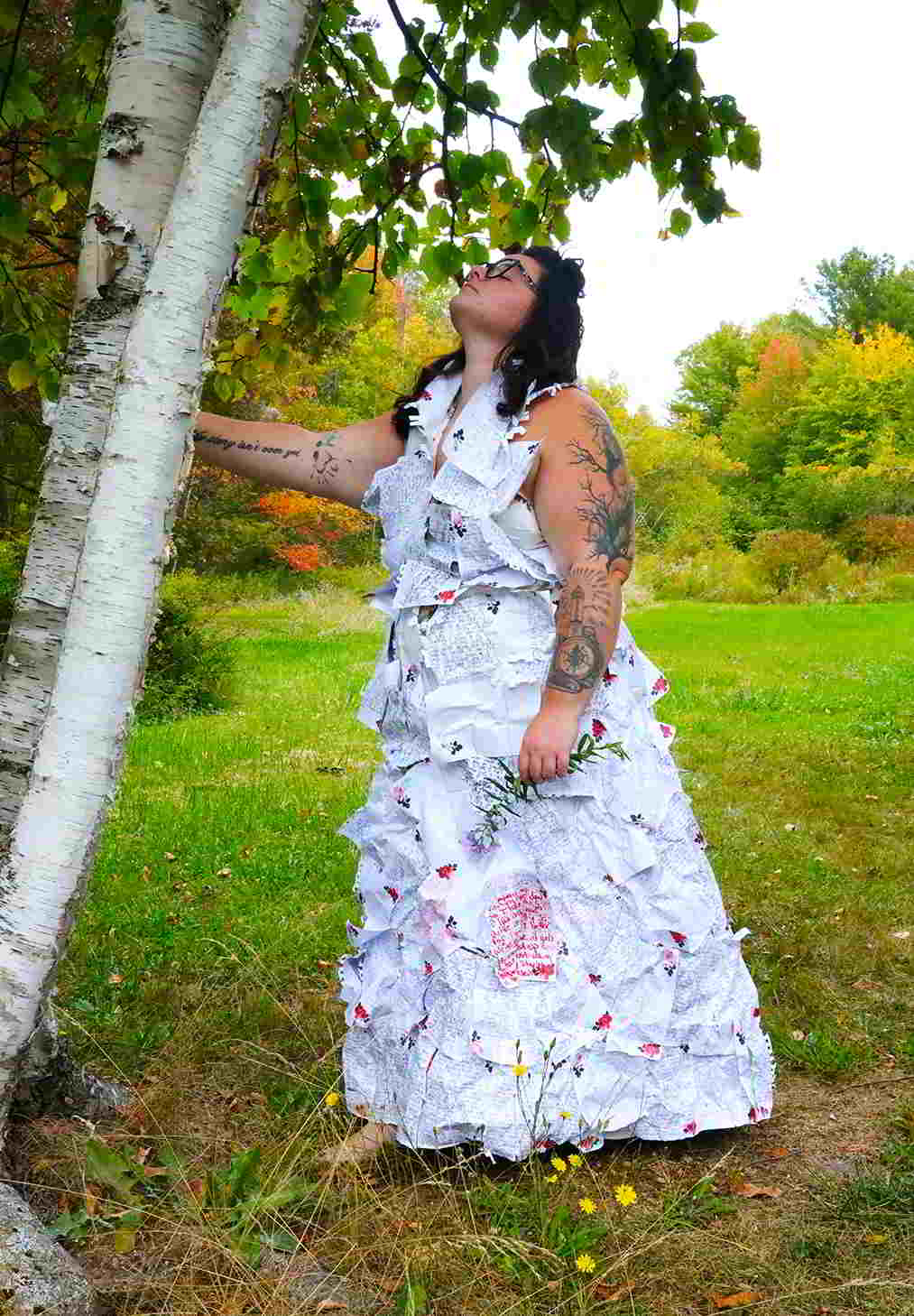 Healing Project, 2020
This work directly responds to mental health and the coping mechanisms that assist in my healing process. I approach this subject with sensitivity and vulnerability. It represents my experiences with intrusive thoughts, disassociation, fear, and heartache. Provoking the viewer into an emotional state enhances the connection and understanding of the artist's experiences.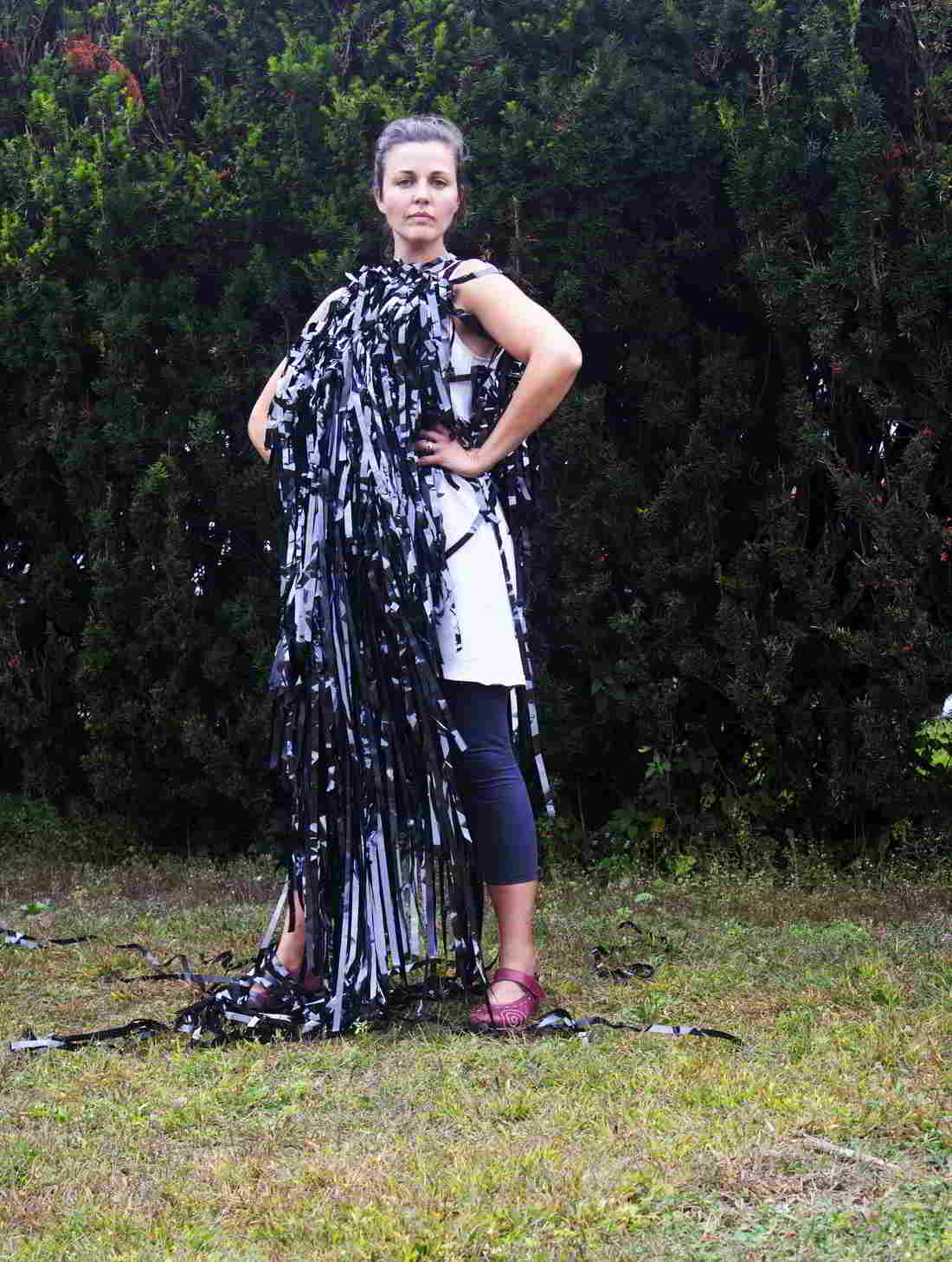 In Vogue, VHS Tape, 2020
In Vogue is a direct response to fashion week and its absurd and impossible standards it holds on women and women's fashion. The "fashion" that is exhibited is a bit laughable, and this piece is a stab at what they consider to be garments.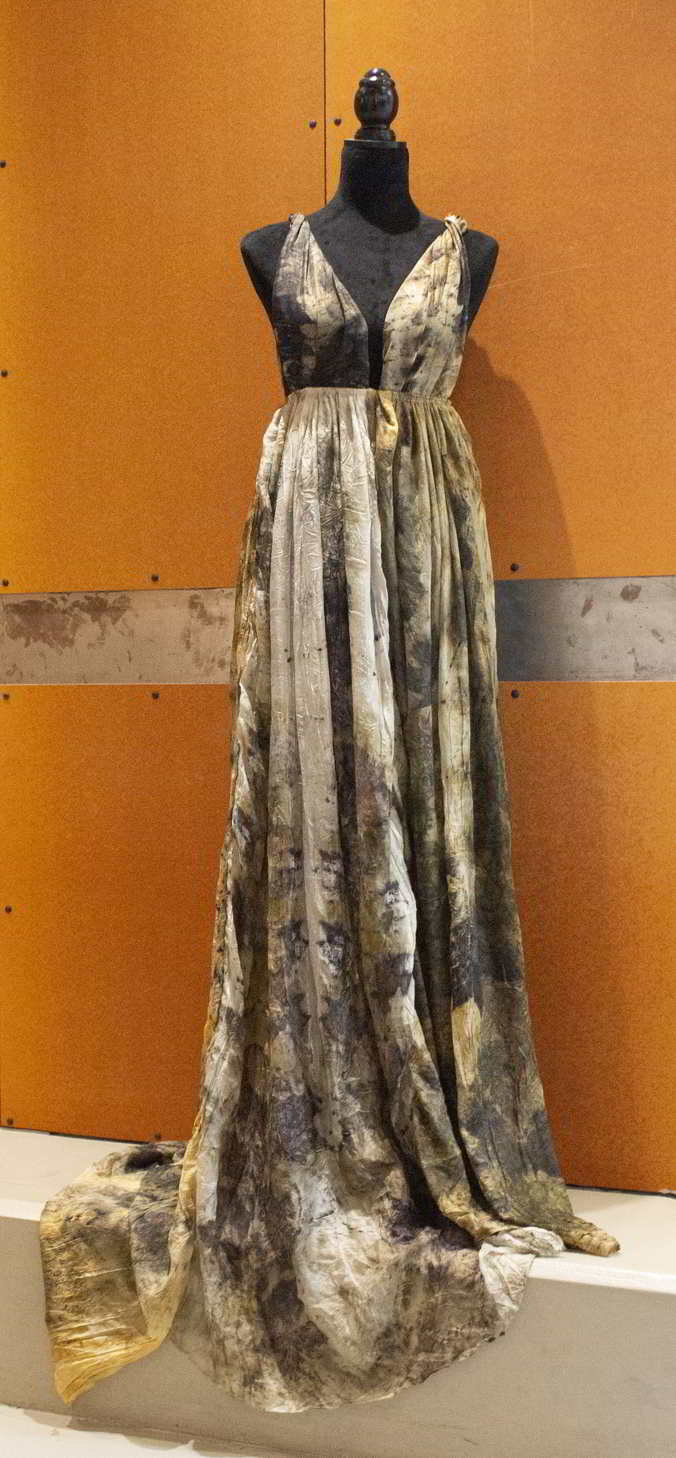 Mother Nature, Eco-print on Silk 2019
Mother Nature depicts the beauty and personification of nature in the form of a female, as mother. She represents a balance between fragility and strength.
---
---