Maine Arts and Humanities in Medicine
An interdisciplinary graduate certificate program, targeting creative and medical practitioners, designed to examine in-depth the intersection of Art and Medicine.  Its goal is to use multi-modal research to develop different ways of knowing, seeing and making.
Graduate Certificate Overview
Maine Arts & Humanities in Medicine, is the result of an inter-organizational working group from Northern Light/Eastern Maine Medical Center (NL/EMMC), the UMaine Institute of Medicine and Intermedia Department of the University of Maine. This program is focused on the intersection of arts, humanities and medicine. The program brings together practitioners from many fields and disciplines to explore imaginative solutions to the issue of well being in the 21st century.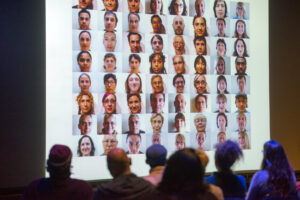 This program is designed to draw from multiple disciplines that will ultimately complement, challenge, and inspire the imaginations of practitioners and patients alike by bringing together creative producers and medical practitioners to explore creative approaches to health and well-being and the role of the arts and humanities in such endeavors.
The certificate is a concentration within the Intermedia Program and thus draws from existing Intermedia courses as well as develops a key two-semester sequence on Arts and Medicine. The UMaine Institute of Medicine has provided two fellowships- one artist, and one medical to participate in the program.
Program Goals and Objectives
This program is dedicated to the idea that a population capable of change, growth and development must be a priority.

To accomplish this we need new models for intervention and collaboration that help the public to address the complex systems that support U.S. health care and population health in general.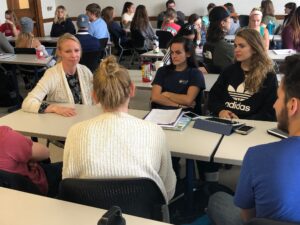 Together, the arts and sciences can ask each other difficult questions, share vocabularies and build trust by blending multiple perspectives on complex societal issues, such as those connected to medicine and public health. Art and design are vital from the lab to the clinic to the hospital, in terms of using creativity to help shape and understand research, patient experience, patient engagement, potential for change and medical interventions. Creativity matters in both the lab and the studio as both a reflection of the artist, the physician and/or patient within their environment, but it also has the potential to directly impact the medical encounter and the efficacy of a medicine or medical intervention.

Don't ask what the world needs. Ask what makes you come alive, and go do it. Because what the world needs is people who have come alive. Howard Thurman